Development of internet a shared global responsibility
Share - WeChat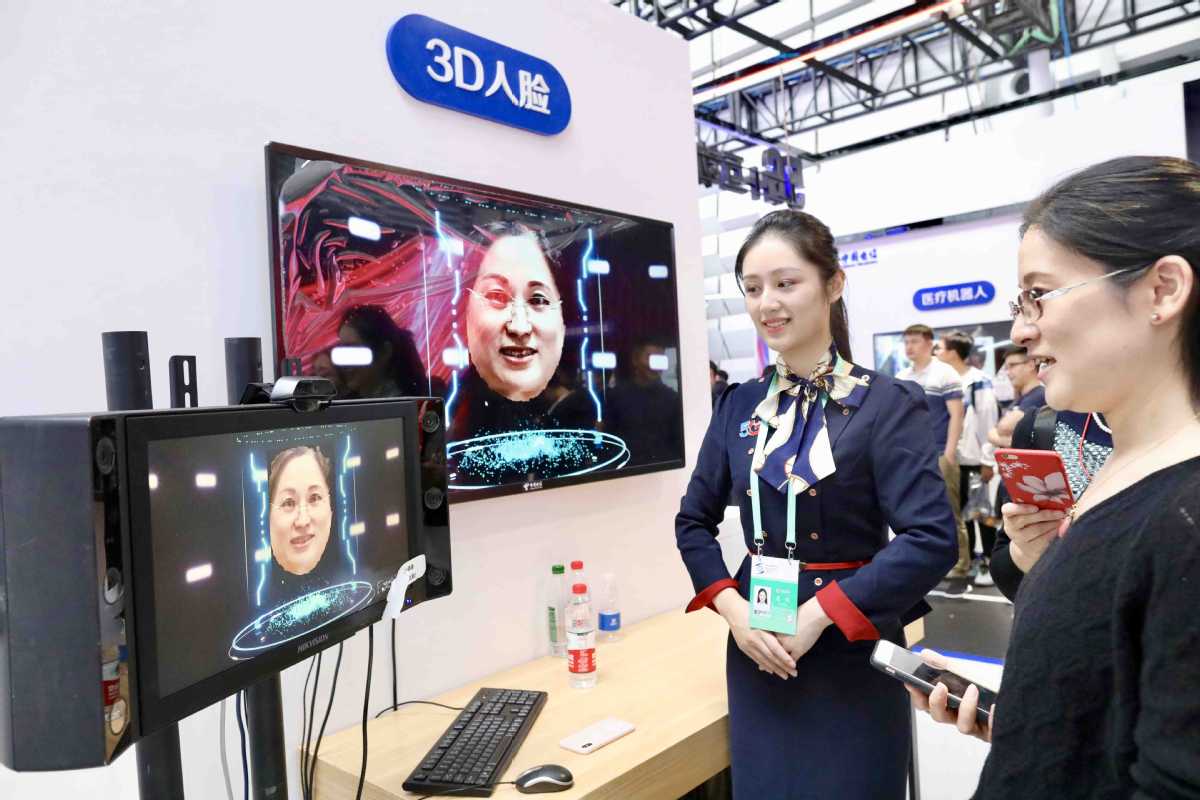 Multi-stakeholder approach vital for sustained progress of cyberspace
More global efforts are needed to build a cyberspace community with shared benefits and collective governance amid global economic uncertainties, according to top officials and industry leaders on Tuesday.
"Amid rising complexities and uncertainties of the global environment, it is of significance that economies around the world strengthen dialogue and communication so as to promote global cyberspace development," said Liu Liehong, vice-minister of the Cyberspace Administration of China.
He made the remarks at the closing ceremony of the sixth World Internet Conference, which ended on Tuesday in Wuzhen, Zhejiang province.
"As President Xi Jinping said in a congratulatory letter to the conference, it is the joint responsibility of the international community to 'develop, use and govern' the internet well, so that it can better benefit mankind," Liu noted.
According to him, more than 20 minister-level foreign representatives, over 40 top executives of world associations and over 10 internet tycoons globally have participated in this year's conference.
John Hoffman, CEO of the GSMA, an organization representing over 750 operators in the mobile ecosystem, said that they welcome China's continued effort to promote openness to build a "shared future" through collaboration and cooperation.
"It is vital that the global development of the industry is based on a multi-stakeholder approach and through comprehensive dialogue at international platforms to resolve differences and work toward win-win solutions," he said.
Gao Xingfu, vice-governor of Zhejiang province, added on Tuesday that 601 companies and organizations across 38 countries and regions have showcased their cutting-edge technologies and products at the Light of Internet Expo, an expo focused on forefront tech, this year.
"The expo has also become more globalized, with 107 foreign firms including Kaspersky, SAP and BMW joining the event," he said, adding that total visits to the exhibition center exceeded a record high of 100,000 this year.
The superfast 5G technology has also become a spotlight this year with a group of 5G applications being displayed during the conference, Gao said.
Zhao Ming, president of Honor, a key smartphone brand of tech giant Huawei Technologies Co, said that Honor will launch its V30 smartphones, which support 5G, in November.
Its rival Xiaomi Corp founder and CEO Lei Jun also disclosed that Xiaomi plans to launch over 10 types of 5G smartphones next year, which are expected to cover all mid and high-end types.
China officially granted licenses for commercial use of 5G on June 6. From conducting the world's first 5G-enabled brain surgery on a human, transmitting 8K ultrahigh-definition TV content through 5G networks and piloting self-driving buses and cars, China is pioneering cutting-edge technologies for commercial use.
"From the perspective of the formulation of 5G standards and the development of 5G networks and applications, the flourishing of the mobile communication industry is impossible without the open mind and win-win attitude of industry players worldwide," said Ericsson China President Zhao Juntao.
"As a world leader in 5G, we believe that, only by deepening understanding across all industries and working together with each other, we can make significant progress in China's digital transformation and industry upgrading," he said.