Handmade and homemade for success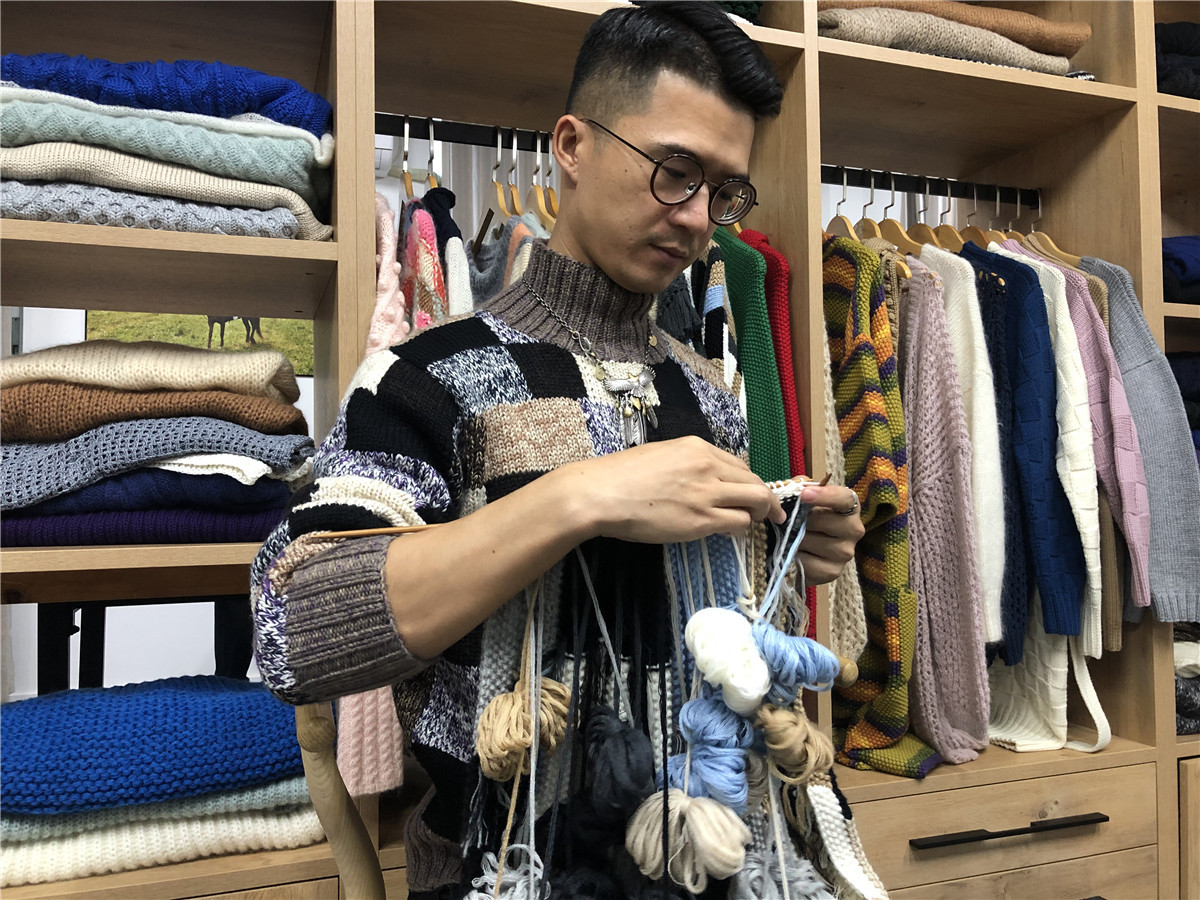 It takes a village
Pan showed his talent for knitting from the age of 6. He was taught by his mother, and improved his skills by entering knitting competitions. By the time he was 10, he could knit a sweater as well as the middle-aged women in his village.
His knitting teachers later became his employees when Pan hired some retirees in his village to help him make the sweaters.
"Mothers in the region master knitting skills, but some of them had been unemployed for a long time, while others worked in toy factories or on farms," Pan said.
The workshop run from the family home provided them with jobs and enriched their lives. The number of employees grew from seven in 2010 to 60 this year.
Pan comes up with the designs and makes samples that are featured on Douyin, while orders are filled by the employees. The knitters make one sweater at a time, which can take seven to 20 days to finish. Customers usually order a month in advance so Pan's workshop can fill the order on time.
His family members also have jobs with Panwallzer. His father finds and prepares the materials for Pan's samples, his mother makes final adjustments to the orders and his sister helps arrange online deliveries.