Slackliners defy gravity in Hunan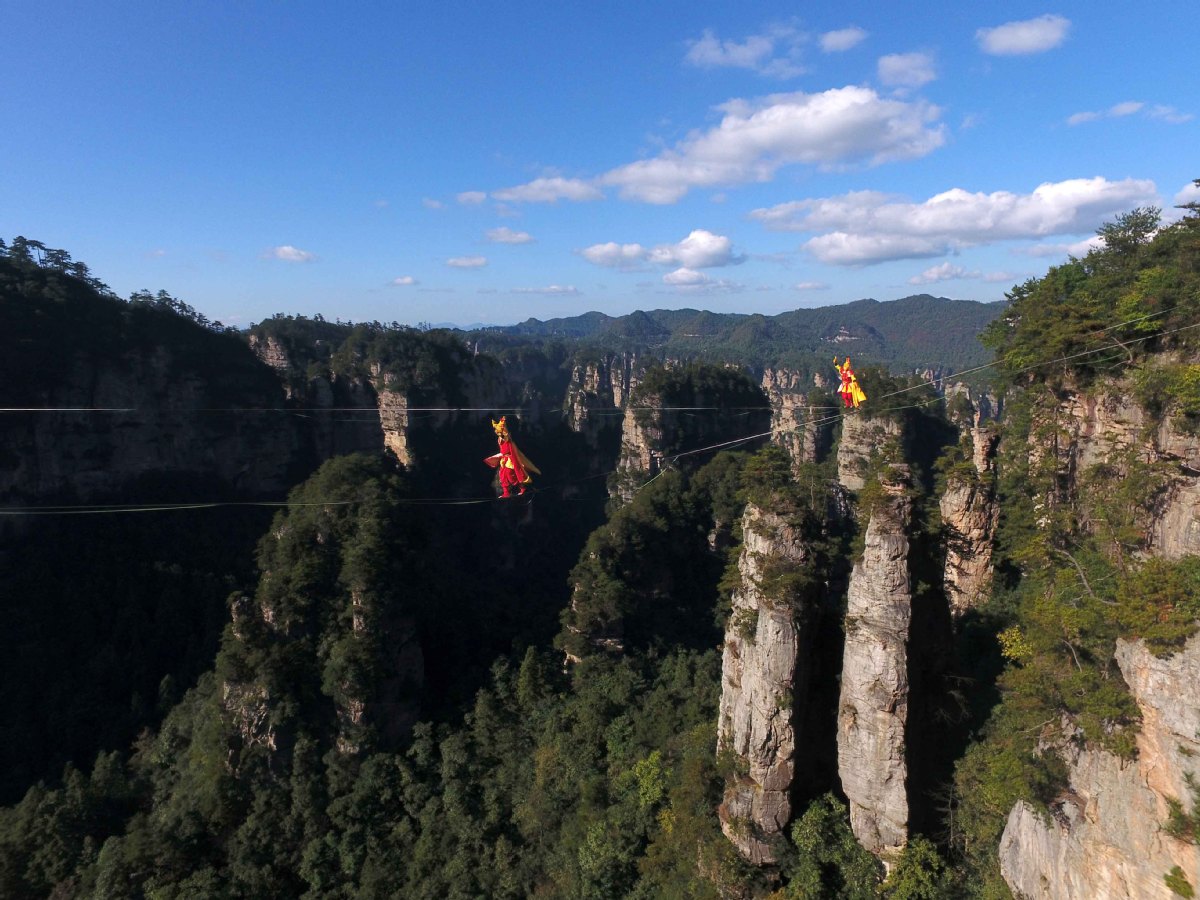 Eight slackliners from countries including France, the United States, Canada and Germany competed at the second International High-altitude Slackline Competition on Sunday in Huangshizhai of Zhangjiajie National Forest Park in Hunan province.
They walked on 100-meter long tightropes strung between mountains over 1,000 meters high.
Benoît Humm, the 24-year-old French slackliner, took the championship.