Ministry: Purchases of US produce to be increased
Share - WeChat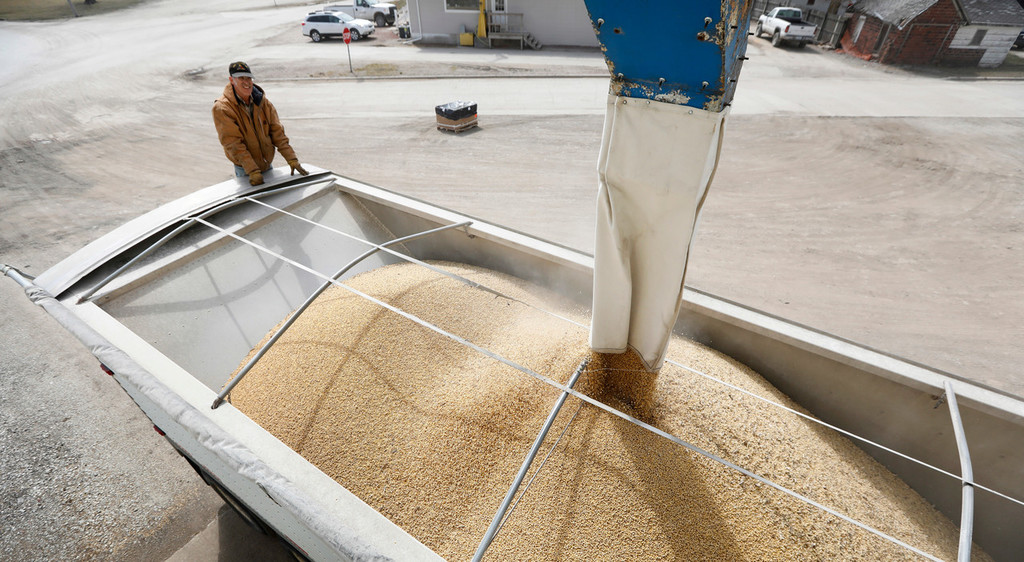 China plans to increase purchases of United States agricultural products based on the two nations' preliminary agreement outlined last week, the Ministry of Commerce said on Thursday. The countries' negotiating teams are in close contact to nail down the specifics, it added.
Ministry spokesman Gao Feng said at a briefing that since the start of the year, Chinese companies have imported some US agricultural products, which primarily included 20 million metric tons of soybeans, 700,000 tons of pork, 700,000 tons of sorghum, 230,000 tons of wheat, and 320,000 tons of cotton.
Gao said Chinese companies plan to increase the amounts based on the needs of the domestic market, without disclosing details.
Both negotiating teams are busy working on the specific text of a trade deal, Gao said. They are striving to finish an agreement as soon as possible in the spirit of equality, mutual benefit and win-win results, he said. Gao reiterated that China's aim is to end the trade war and remove all additional tariffs.
Wei Jianguo, vice-president of China Center for International Economic Exchange, a Beijing-based think tank, said homegrown firms plan to purchase more US agricultural products to satisfy ever-rising domestic demand. The move will also benefit US agricultural companies and farmers, he said.
Last week, China and the US made progress in several fields in the latest high-level trade talks, including agriculture and intellectual property protection, officials said.
Tang Ke, head of market and economic information at the Ministry of Agriculture and Rural Affairs, said on Thursday that the talks last week in Washington showed signs of easing tensions, with "substantial progress made in the agricultural sector". Tang said China's soybean supply and prices have remained generally stable this year despite a steep decline in US imports.
China imported nearly 56.4 million tons of soybeans from January to August, down by about 9 percent year-on-year, Tang said. US soybeans accounted for 15 percent of imports, down 11 percentage points from last year, he added.
"However, the country has not recorded any major price fluctuations or severe shortage in its soybean market, thanks to promotion of a low-protein feed formula that reduces demand for soybeans and other types of oilseed, as well as diversification of soybean suppliers," Tang said.
"As domestic production of soybeans is picking up and more efforts will be made to diversify sources of soybean imports and expand purchases of substitutes, overall supplies in China are expected to be secure in the future."
The trade conflict has also lowered exports of Chinese aquatic products, which were worth around $13.3 billion from January to August, down 6.5 percent year-on-year, Tang said, adding that cotton prices had dropped in China last month, partially due to the trade conflict.
Contact the writers at jingshuiyu@chinadaily.com.cn