Report: China's oil consumption to peak by 2025
Share - WeChat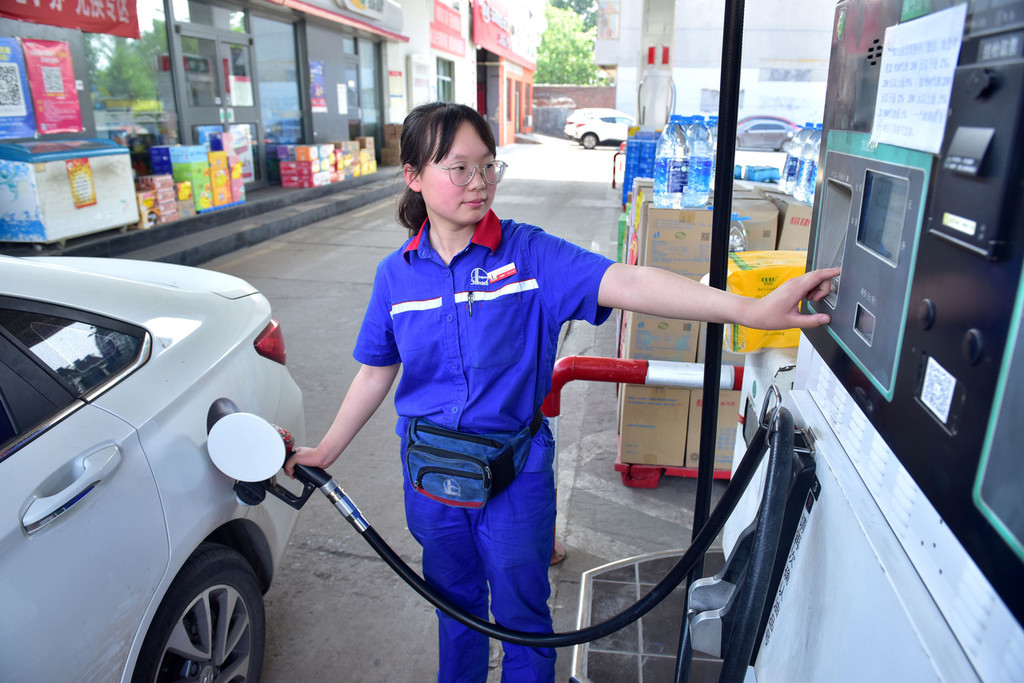 The China Oil Consumption Cap and Policy Research Project delivered Tuesday in Beijing a report, which said China would reach an oil consumption peak of 720 million tons by 2025, the end of the 14th Five-Year Plan, five years ahead of its 2030 Paris Agreement oil consumption peak target, if under the oil cap pathway it sets.
The report analyzes the experience of developed countries in peaking oil consumption and, based on comprehensive consideration of three possible scenarios for China's oil consumption (the baseline scenario, the strengthened policy scenario and the 2 C temperature control scenario), it sets a China oil consumption cap pathway.
Under the oil cap pathway, China will reach an oil consumption peak of 720 million tons by 2025, which will further drop to 600 million tons by 2035, basically achieving the vision for a "Beautiful China".
By 2050, oil consumption would be capped at 420 million tons, achieving the 1.5 C temperature control target.
The transportation sector will experience the largest decline in oil consumption, while the petrochemical sector will see the largest increase, indicating that, in the future, oil consumption will see a significant shift from being used primarily as a fuel to being used primarily as a raw material, according to the report.
Fu Chengyu, chairman of the China Oil Cap Project steering committee and former chairman of Sinopec Group, said an oil cap is an active and positive measure that must be taken immediately, as growth in oil consumption has had a serious impact on China's environmental protection, energy security and high-quality economic development.
In 2018, China's oil consumption reached 628 million tons, and its dependence on imports from foreign countries exceeded 70 percent, while oil consumption has continued to grow in 2019, according to Fu.
In the future, China should fully utilize its advantages and actively promote the development of renewable energy and new energy vehicles, and should focus on scientific and technological advancement, and make energy efficiency improvements a top priority, Fu said, adding overall, China must accelerate the transformation of its energy system from fossil fuels to low-carbon green energy sources.
The research project, launched in January 2018 with the Natural Resources Defense Council (NRDC) and Energy Foundation China (EF China) as the coordinating organizations, aims to ultimately help China leap over the Age of Oil into a clean energy future, and the report, namely, Research on China's Oil Consumption Peak and Cap Plan, was completed with the cooperation of more than 10 national and international research institutions.
Attending the report release event were Han Wenke, former director of the Energy Research Institute of the National Development and Reform Commission; Zhang Yongwei, secretary-general and chief expert of China EV100; and Zhou Nan, department head of the International Energy Analysis Department at Lawrence Berkeley National Laboratory.