Spanish food in abundance at Beijing gourmet festival
Share - WeChat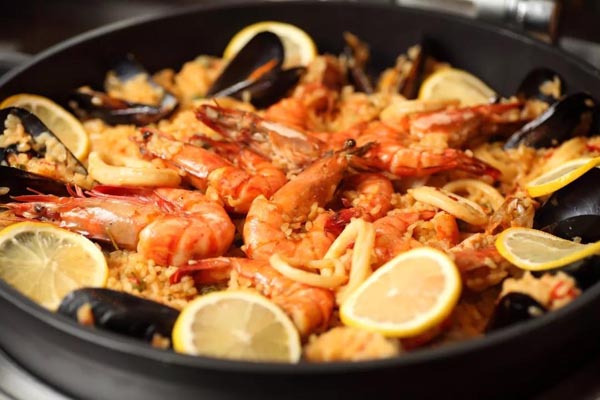 The 2019 Spanish Gourmet Festival invites foodies in Beijing to an extravaganza of signature Spanish food, flamenco dancing and family-friendly Halloween activities.
Whether you are a ham lover or a fan of seafood paella, the three-week festival is ready to satisfy your taste buds with authentic Spanish cuisine. Local chef Ricardo Gomez Marti is on hand to ensure dishes have the essential flavor.
Highlights also include live flamenco shows on Friday nights and a Halloween-themed family-friendly party on Nov 1.
Running through Nov 8, the fest is co-organized by the Minzu Hotel, the Spanish embassy in Beijing and the tourism administration of Spain.
Most Popular