China's patent applications hit record 1.54 million in 2018
Share - WeChat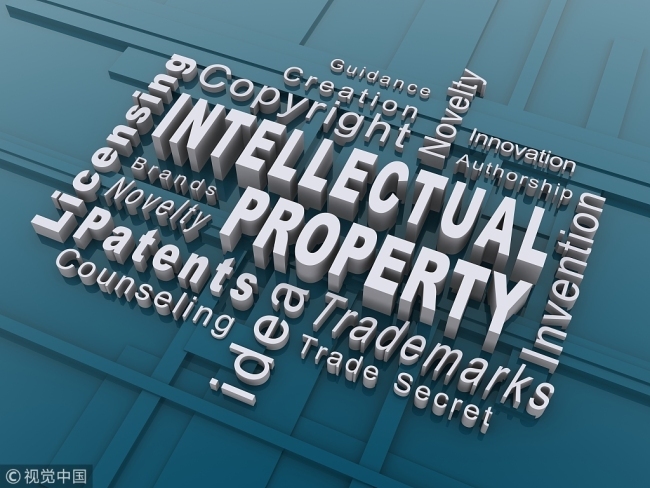 Last year the number of patent applications in China totaled 1.54 million, accounting for almost half of the global total, according to a report released by the World Intellectual Property Organization.
In 2018, China's National Intellectual Property Administration received the highest number of patent applications, a record 1.54 million. This amount is similar to the combined total of the IP offices of other countries ranked from second to 11th place.
China's share of the world total rose 11.6 percent year-on-year to 46.4 percent. One in 10 applications received by the National Intellectual Property Administration were nonresident applications, namely, they came from foreign innovators and companies.
Last year the number of patent applications in the United States stood at 597,141, ranking second globally. It represented a 1.6 percent decline from the previous year, also the first drop in 10 years. The US was followed by Japan (313,567) and South Korea (209,992).
In general, last year, global innovators filed 3.3 million patent applications, up 5.2 percent year-on-year, according to the annual World Intellectual Property Indicators report. During the same period, global trademark filing activity rose to 14.3 million, while that for industrial designs reached 1.3 million.
Asia continues to outpace other regions in filing activity for patents, trademarks, industrial designs and has become a global hub for innovation, the organization's Director General Francis Gurry said.
China has been the main driver of global growth in IP filings in recent years and it was once again the main source of growth in worldwide IP filings in 2018, Gurry added.
Last year, China all ranked first in terms of patents, trademarks and industrial designs applications. Filing activity in China grew by 11.6 percent for patents, 28.3 percent for trademarks and 12.7 percent for industrial designs, the report said.