Chinese brand Bronze Lucia shines at Shanghai Fashion Week
Share - WeChat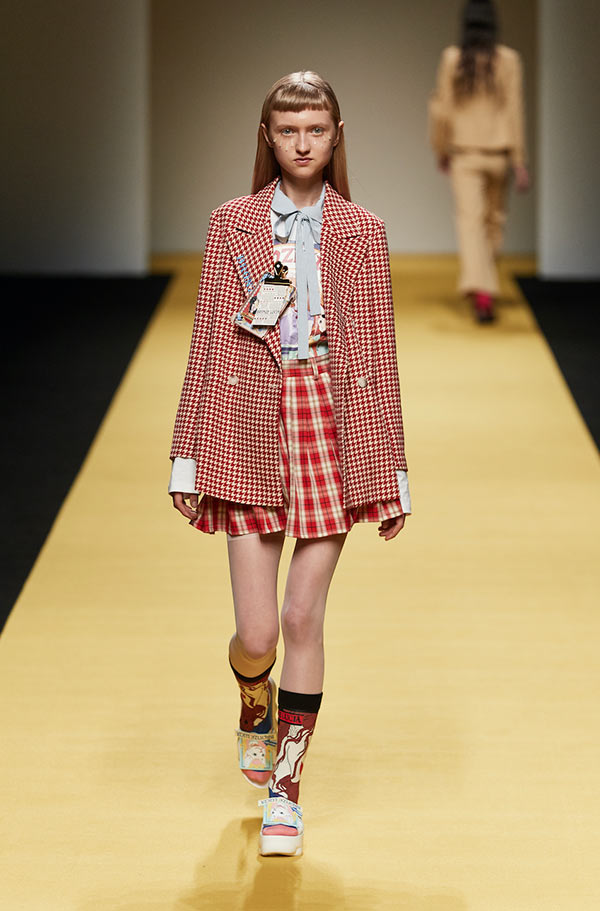 Chinese brand Bronze Lucia held a catwalk show to release its 2020 spring/summer collections in Shanghai during Shanghai Fashion Week on Sunday.
Six designers introduced six collections of different themes and each of them displayed the latest trend in China's young generation. Kicking off the show was a collection featuring elements of the Forbidden City and the royal families. The second was inspired by environment protection as Shanghai is promoting waste-sorting policies.
The third collection collaborated with the popular cartoonist Liang Kedong, widely known as Bai Cha. Liang is famous for his picture books about a fat, bossy, black-and-white cat named Wu Huang (your majesty).
The brand also worked with actress Ma Li, fashion media Ciqi China and W Hotel for the other three collections.
Bronze Lucia was founded by designer Lu Xiya in 2013. Lu learned designing at Beijing Institute of Fashion Technology and later studied in Italy. The brand started with Lolita-styled dresses and now focuses on young and fancy lifestyle products.
Most Popular