Biodiversity aid tops agenda for Chinese, Asian experts
Share - WeChat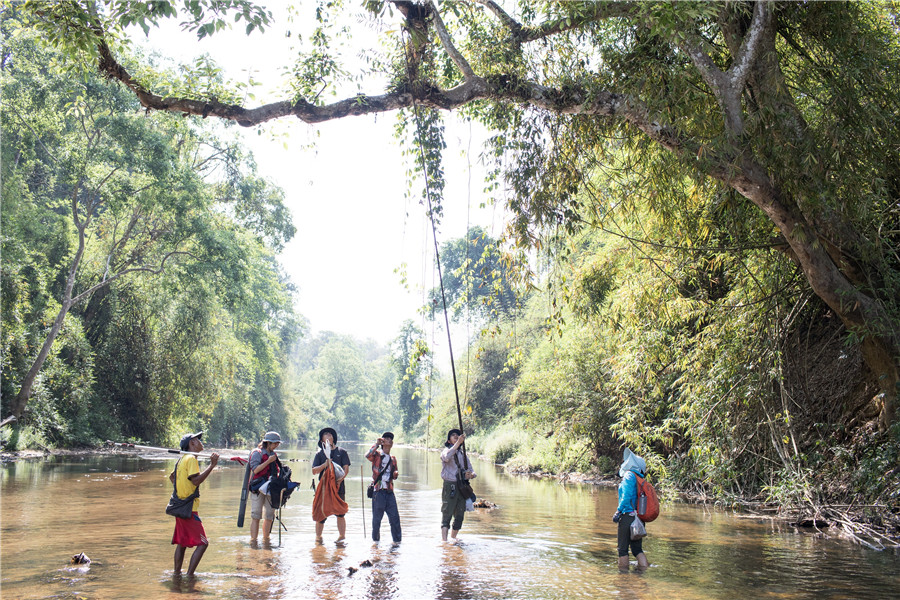 Scientists are looking for effective ways to preserve the region's rich resources. Hou Liqiang and Li Yingqing report from Xishuangbanna, Yunnan.
Southeast Asia is renowned as one of the regions with the richest biodiversity resources in the world. However, this valuable asset is being increasingly endangered by climate change and deforestation undertaken for economic development.
As the clock for action ticks ever faster, Chinese scientists have been ratcheting up efforts to promote biodiversity conservation in countries in the region that have inadequate protection capabilities.
While immersing themselves in sweltering jungles during field expeditions, they have also upped the ante in terms of building capacity, hoping to help the affected nations build their own research teams for protection work.
In May, the scientists and counterparts from Myanmar entered jungles in North Myanmar for the eighth joint China-Myanmar expedition, which lasted more than 30 days.
They were welcomed by a heat wave, with temperatures rising higher than 40 C, leaving some of the 40-strong team with sunstroke not long after the expedition started.
For three consecutive days after the launch "heat wave" was a key term in the diary of Quan Ruichang, executive deputy director of the Southeast Asia Biodiversity Research Institute at the Chinese Academy of Sciences. In each of his diary entries, Quan repeated the Chinese character re ("hot") three times to underline the extreme temperatures.
"Previously, we had never worked amid a heat wave of more than 40 C all day long," Quan said.
A 10-second video clip provided by the institute provides an impressive example. The moment a scientist, arms beaded with sweat, set his right hand on a long bench, the part of the bench he had touched was left dripping wet, as if a small cup of water had been poured over it.