Japan sends in troops after deadly typhoon floods towns, threatens more damage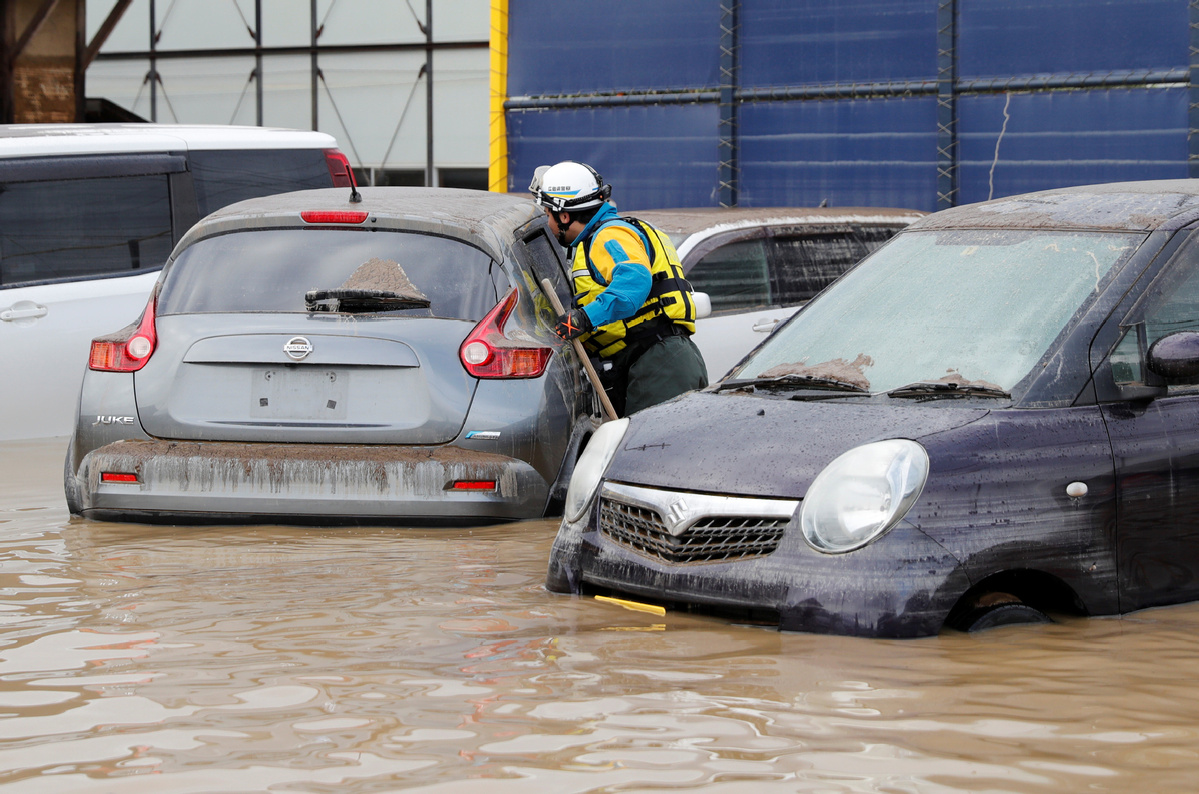 Japan sent tens of thousands of troops and rescue workers on Sunday to save stranded residents and fight floods caused by one of the worst typhoons to hit the country in recent history.
At least 30 people were killed in the typhoon that left vast sections of towns under water, public broadcaster NHK said. Another 15 were missing and 177 injured by Typhoon Hagibis, which paralyzed Tokyo on Saturday and dumped record levels of rain around Japan. About 100,000 homes were left without power.
Rescue efforts were hindered after more than 20 rivers in central and northeastern Japan burst their banks and dozens more overflowed although their banks were still in tact, NHK said, adding that flooding rivers could cause more damage.
Evacuation centers filled with residents, while some people perished as they sought shelter, NHK said, adding a 77-year-old woman fell about 40 meters to her death during an airlift.
Some of the worst damage hit the central Japanese city of Nagano, where the Chikuma River inundated swaths of land and forced military helicopters to airlift people from homes.