Seniors search for second chance of love
Share - WeChat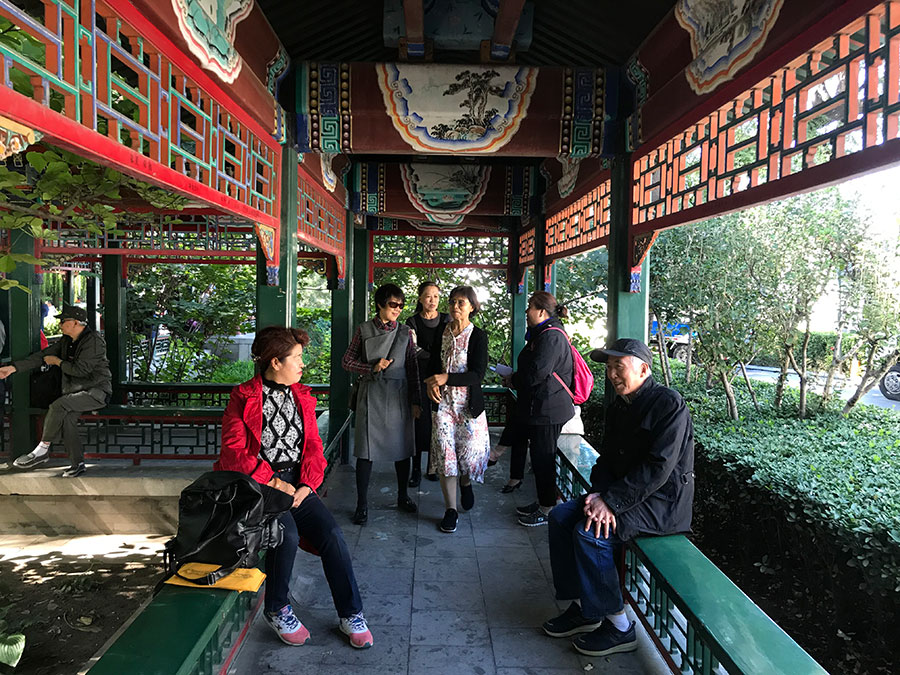 Older people who remarry often face opposition from their children and may even be targeted by opportunists. Yang Zekun reports.
Matchmaking events in Beijing's Changpuhe Park have been a fixture of 72-year-old Fu Cheng's Saturday schedule for about six years.
The capital's parks host numerous matchmaking events where parents look for suitable spouses for their children, but the gatherings in Changpuhe Park are different because the seniors are searching for partners for themselves.
Every Tuesday and Saturday, more than 300 people ages 60 and older visit the park, 150 meters northeast of Tian'anmen Square, in search of companionship.
Unlike the events for younger people, where information such as age, family status, health, income, property and their expectations are displayed on boards, the seniors get to know one another by dancing or chatting.
The Double Ninth Festival, a traditional celebration in the Chinese lunar calendar, held in October every year, is a reminder for people to respect, care for and help seniors.
It's also a time when people pay attention to the happiness of seniors, and solving the issue has become a social concern in China, where being elderly and alone is seen as detrimental to one's life.
With the growth of the older single population, many people have concerns about finding a suitable partner and remarriage, including issues about finances, mental agility, family and their children's opinions.