Dance group steps into its 10th year
Share - WeChat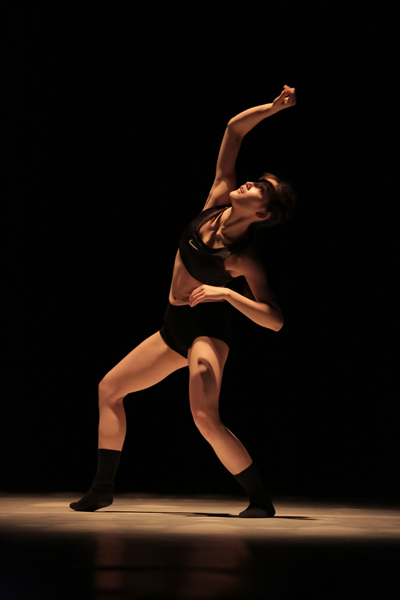 To celebrate its ninth birthday, the Beijing 9 Contemporary Dance Theater will stage its latest original composition, entitled Nine Knots, on Sunday and Monday.
Founded in 2010, the Beijing 9 Contemporary Dance Theater, based in the Chaoyang Culture Center, consists of nine young Chinese performers.
The new production, Nine Knots, is based on nine of the original dance pieces composed by the Beijing 9 Contemporary Dance Theater, and is co-choreographed by Zhan Li.
"The new piece carries the memories of the past nine years. It is also a view of the future of the theater," says Zhan, who was born and raised in Nanjing, Jiangsu province.
The 30-year-old dancer-choreographer, a graduate of the Nanjing University of the Arts, furthered her studies at the University of Utah with a major in modern dance. In 2014, she returned to China and performed with Chinese dancer-choreographer Hou Ying, a former member of the internationally acclaimed Shen Wei Dance Arts, an ensemble based in New York. Zhan joined the Beijing 9 Contemporary Dance Theater at the end of 2015.
"Contemporary dance is not a mainstream art form in China, but we have built up a firm fan base during the past nine years by taking our workshops to many communities and schools," Zhan adds.
Nine Knots was premiered during the 2019 Silk Road International Art Festival in Xi'an, Shaanxi province.
Most Popular