Marker on journey to green future: China Daily editorial
Share - WeChat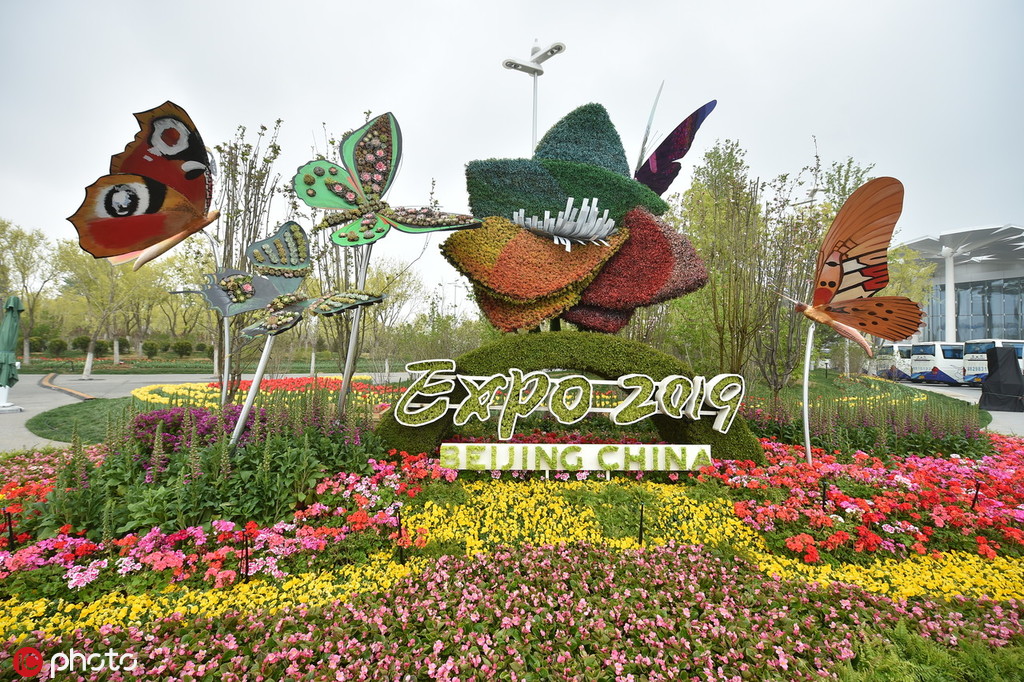 While many might regard the 2019 Beijing International Horticultural Exhibition a successful event simply because of its efficient organization and its crowd-pulling popularity, its achievement was more than that.
The exhibition, which attracted exhibitors from 110 countries and international organizations, not only provided 9.34 million visitors from home and abroad an opportunity to appreciate horticulture from around the world, it was also an effective platform for the dissemination of the concept of green development and practical ways to realize it.
It is noteworthy top experts in green technology, architecture, urban management and sustainable development from around the world have been actively engaged in the exhibition from seven years ago, before the expo park's existence. Their involvement spurred the event to go far beyond horticulture, and it explored the frontiers of how green concepts, technology and development can practically dovetail with one another.
The park they created together, a 503-hectare oasis, is a legacy to the world, testimony to the international community's concerted endeavors to transform the growth model of human society and its embarking on a journey toward a green future.
Premier Li Keqiang's speech at the closing ceremony on Wednesday evening stressed China's commitment to green development, reflecting what President Xi Jinping said in his keynote speech at the opening ceremony of the event in April, that China's efforts to build an ecological civilization have moved into the fast lane.
China's achievements in pursuing environmentally friendly growth in recent years have lent tangible support to this message. The carbon dioxide emission per unit of China's gross domestic product last year dropped 46 percent from the level of 2005, a reduction unparalleled by any other major economy. And that becomes more praiseworthy, if the fact is taken into account that at the same time the country lifted about 150 million people out of poverty, and contributed to about 30 percent of the global growth.
And data has shown that of all the newly-added green leaf areas between 2000 and 2017, about 25 percent was in China, the largest contribution, thanks to generations of Chinese people's dedication to the cause and their reverence toward nature, something ingrained in Chinese culture.
True, given its status as the world's manufacturer, the country remains the largest emitter of greenhouse gases, but it is on course to meet its ambitious carbon emission reduction targets ahead of schedule, and it is one of the largest investors in, and innovators and users of clean energy.
Given that hundreds of decision-makers of foreign states and international organizations have attended the exhibition, it has served to assure the world that the second-largest economy has the unswerving resolve to promote green development together with the world. As Xi said, the development model of killing the hens for eggs and draining the lake for fish has reached a dead end.
Most Viewed in 24 Hours
China Views