From farmland to city markets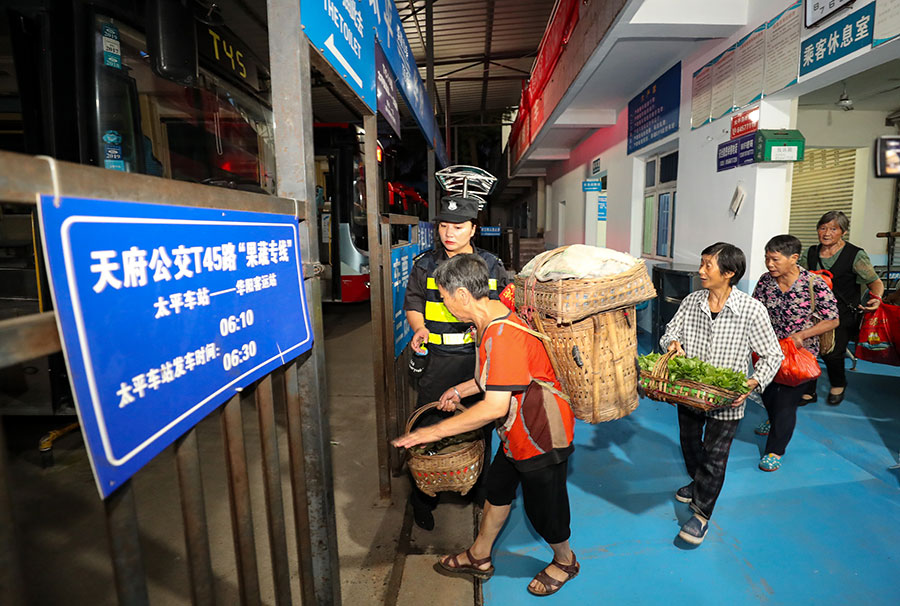 According to bus driver Chen Jian, the fruit and vegetable special line has set up 11 stations along the way, such as Taiping Station, Lijia Courtyard Station and Taiping Market Station. The daily departure times are 6:10 and 6:30 am. Considering that passengers in the bus are mostly elderly with heavy goods, the drivers of the special lines usually have senior driving experience.
The city at 6:00 am has not yet fully woken up. During the 40-minute trip, farmers can take nap. The hustle and bustle in the markets, the next stop, is a stark contrast to the quietness found on the bus. For farmers who must wake up early each day, the fruit and vegetable line surely brings a welcomed measure of convenience.