China's 10 most notable noodle dishes
Share - WeChat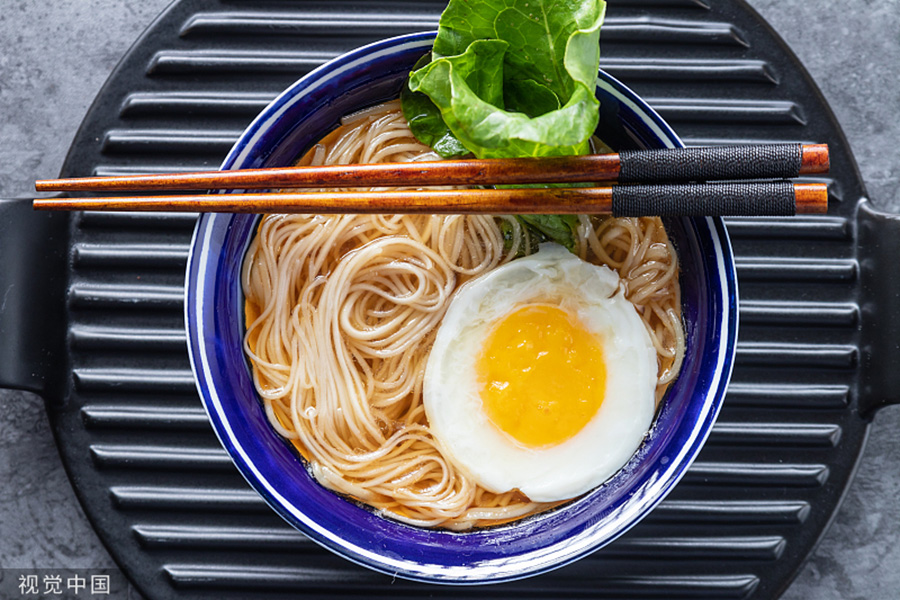 Tomorrow is China's 70th birthday. Food is always an indispensible part of any birthday celebration, and in China, as traditional would have it, the signature birthday dish is not a cake, but a bowl of noodles.
The noodles are known as changshoumian, which literally means "long-life noodles". Chinese people believe that the longer the noodle, the better the wishes for a long and healthy life. The most authentic birthday noodles are made from just one single noodle strand served in a bowl of hot meat-flavored broth. One must take care never to break the noodle into pieces, since it carries the blessing of longevity, and instead eat the entire noodle bit by bit in one go.
As the country steps into a new era and celebrates the 70th anniversary of the founding of People's Republic of China, why not grab a warm bowl of noodles and celebrate China's birthday with the entire nation?
And meanwhile, here are 10 of China's most notable noodle dishes.