HK and Shenzhen students join in learning and celebration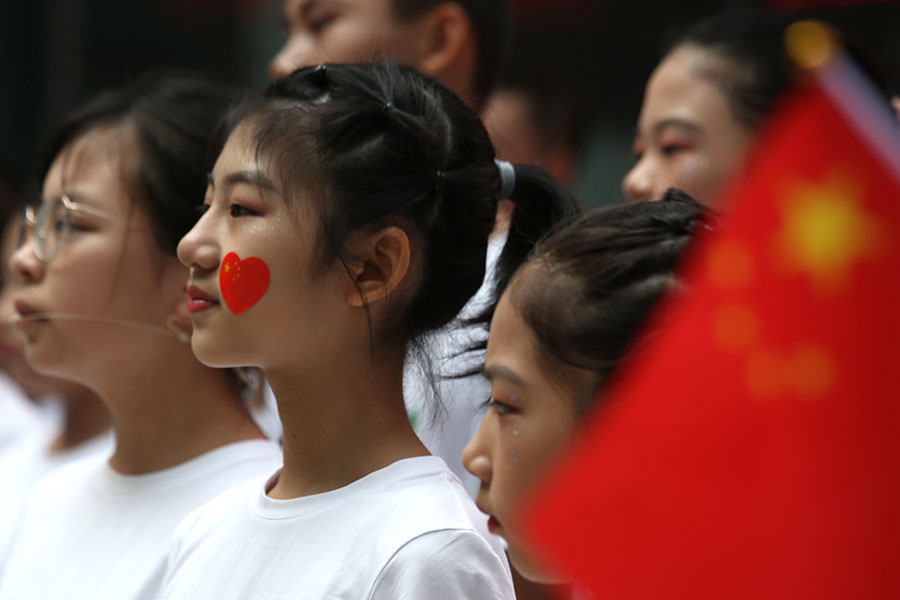 Around 50 Hong Kong youths joined more than 150 people from Shenzhen to show their love for the country in a series of activities in Shenzhen ahead of the 70th anniversary of the founding of the People's Republic of China.
The group gathered at Shenzhen Youth Square in Shenzhen's Futian district where they sang patriotic songs.
On a visit to the Shenzhen-Hong Kong Exchange Pavilion, the young people learned the history of the two cities and how they cooperate with each other to develop and thrive.