New rules may help tackle risks of banking industry
Share - WeChat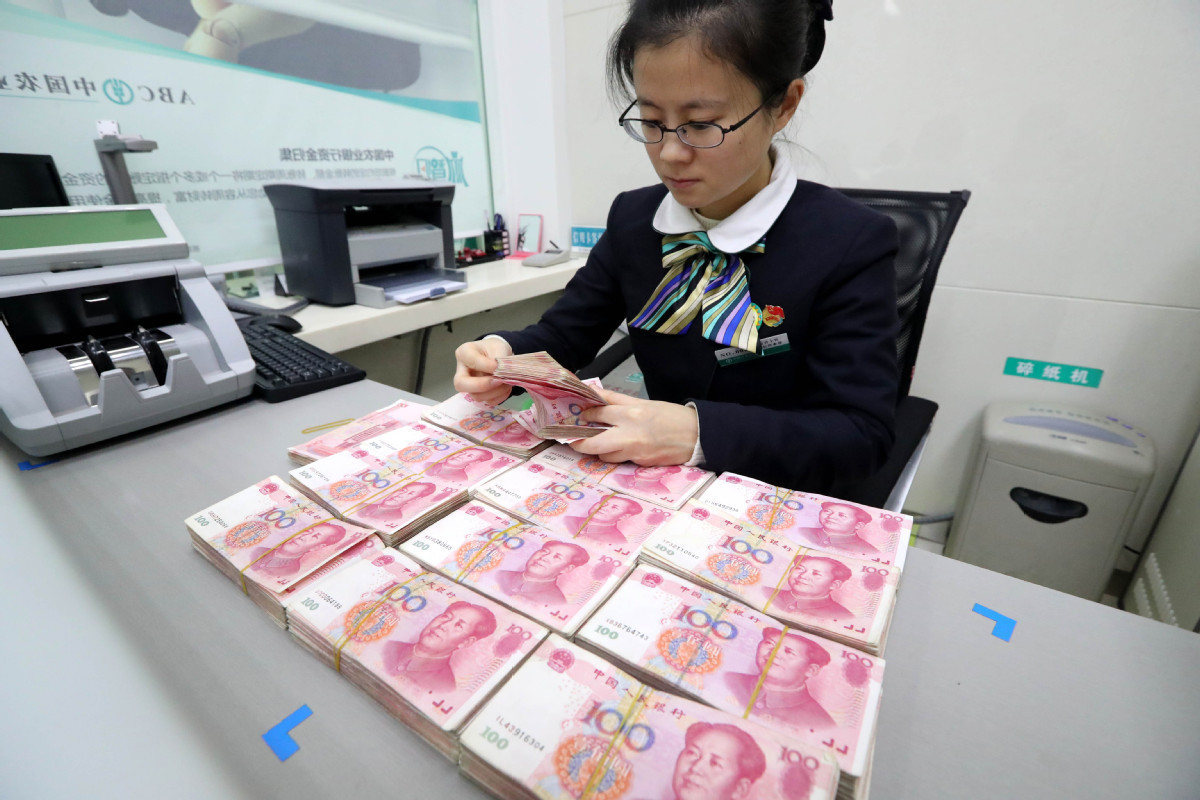 The Ministry of Finance has proposed revisions to the financial management rules for banks, changing how they set aside money for risky loans, a move that should add to banks' profit.
As part of a package of changes released on Thursday, the ministry said that the proportion of banks' loan loss reserves to be compared with the bad loans-called the provision coverage ratio-should not be higher than 300 percent of those loans.
A higher ratio will be seen as "hiding profits", according to a document on the finance ministry's website.
Investors and analysts suggested that if the banks hold less money in reserve, then those funds may end up being accounted for as profit.
The provision coverage ratio is one of the most significant indicators of risk for Chinese financial regulators, who believe that sufficient reserves could keep the 268 trillion yuan ($38.3 trillion) banking sector-the world's largest-away from systemic risk.
But putting too much cash into reserves can reduce banks' profits, hitting stock prices and disappointing shareholders, especially when financial investors' confidence is weak due to the fragile market and the increasing uncertainties from home and abroad, according to analysts.
If the revised regulation is passed, banks with provision coverage ratios above 300 percent should distribute the over-reserved funds to shareholders by the end of this year, the ministry said on its website.
Xiong Qiyue, a researcher with Bank of China's research institute, said that the new regulation can increase dividends for shareholders, "but more real nonperforming loans will be exposed," Xiong said.
By the end of June, 10 A-share listed banks had reported provision coverage ratios higher than 300 percent, most of which were city and rural commercial banks, such as Bank of Ningbo, Bank of Nanjing and Changshu Rural Commercial Bank.
The stock price of Bank of Ningbo, which had a provision coverage ratio of 522 percent in June, rose for two consecutive days after Thursday's announcement, up by more than 6 percent. The price of Bank of Nanjing's stock was boosted by more than 5 percent in the same period.
Zeng Gang, deputy director of the National Institution for Finance and Development, said that to lower the ratio, banks may take the initiative to expose more bad loans, which were hidden before to avoid regulation.
The quality of the listed banks credit assets was still under pressure, according to a report from global professional services provider PwC.
In the first half of 2019, as the economy showed downside risks, the listed banks raised reserves to cover loan losses, increasing their provision coverage ratios, the report said. "Banks need to establish a more effective model risk management system to further strengthen internal controls," according to the report.
Many other revisions to financial management rules were proposed, including new standards for budget management, capital base and investment management.
The existing financial management rules were launched in 2007, and the revision will help tighten regulation of the sector and prevent systemic risks, said the Ministry of Finance.