Out with the old, in with the new as China flies toward the future
Share - WeChat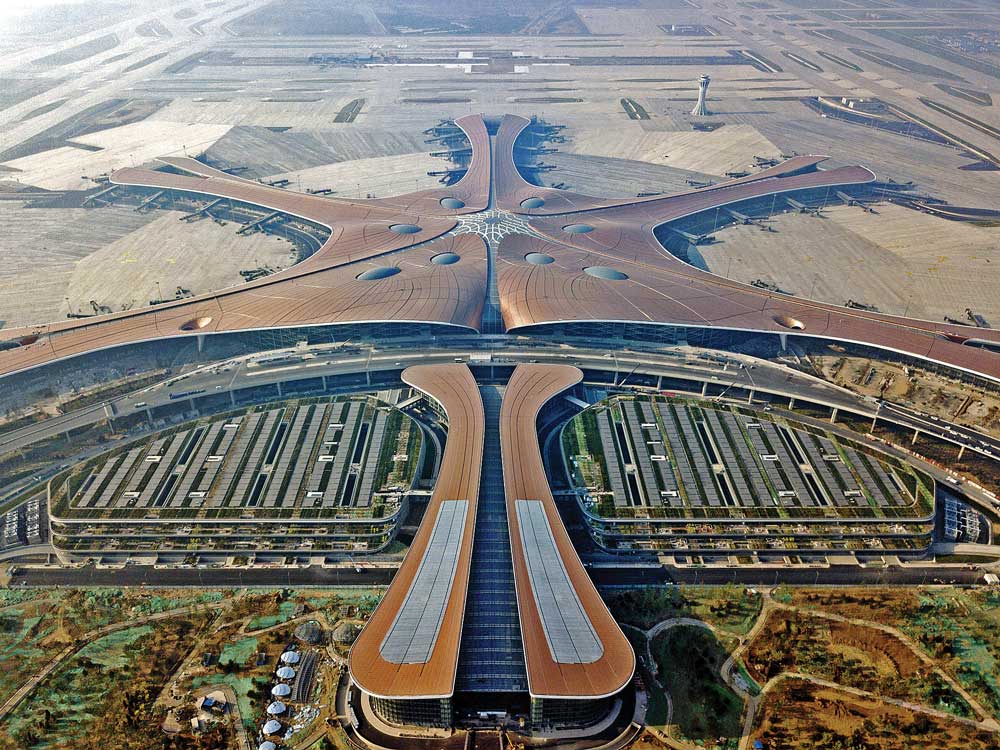 WITH THE OFFICIAL CLOSING of Beijing Nanyuan Airport on Sept 25 and the moving of its civil aviation operations to the newly opened Beijing Daxing International Airport, the capital is prepared for the day China becomes the world's largest aviation market. China Daily writer Wang Yiqing comments:
China United Airlines KN5830 was the last plane to land at Beijing Nanyuan Airport. Its arrival at 22:10, Sept 25 marked the official end to the civil aviation passenger transport history of China's oldest airport.
Beijing Nanyuan Airport was the starting point for China's aviation industry. It was launched in 1910 near the end of the Qing Dynasty (1644-1911) and was used for military aviation, and as a test and training center. In 1913, China's first aviation school was built at Nanyuan airport, which trained more than 150 pilots for the country within 15 years.
After the founding of New China, Beijing Nanyuan Airport also witnessed several historical moments. In 1949, the first squadron to fly over the Tian'anmen Square for review during the founding ceremony of New China, took off from Beijing Nanyuan Airport.
As the base for China United Airlines, Nanyuan Airport became an airport jointly used for military and civil aviation since 2005, when it became a supplement to Beijing Capital International Airport. On Wednesday, its civil aviation function was completely terminated and transferred to Beijing Daxing International Airport where it came into operation on the same day.
Having witnessed the birth and development of China's aviation industry, the 109-year-old airport will now enjoy a new life as an aviation museum.
The official operation of Beijing Daxing International Airport indicates that the country's aviation industry has opened a new chapter in its development. The giant international aviation hub, which will be a comprehensive transportation hub that supports the construction of Xiongan New Area and the coordinated development of Beijing-Tianjin-Hebei Region, is expected to achieve 45 million passenger throughput by 2021 and 72 million passenger throughput by 2025. It is expected to form a "dual hub" airport pattern along with Beijing Capital International Airport and become a pivotal air traffic hub for international travel to and from China as the country becomes the world's largest civil aviation market, which is predicted to happen around the mid-2020s.
Most Viewed in 24 Hours
China Views