Photos of founding ceremony's parade on show
Share - WeChat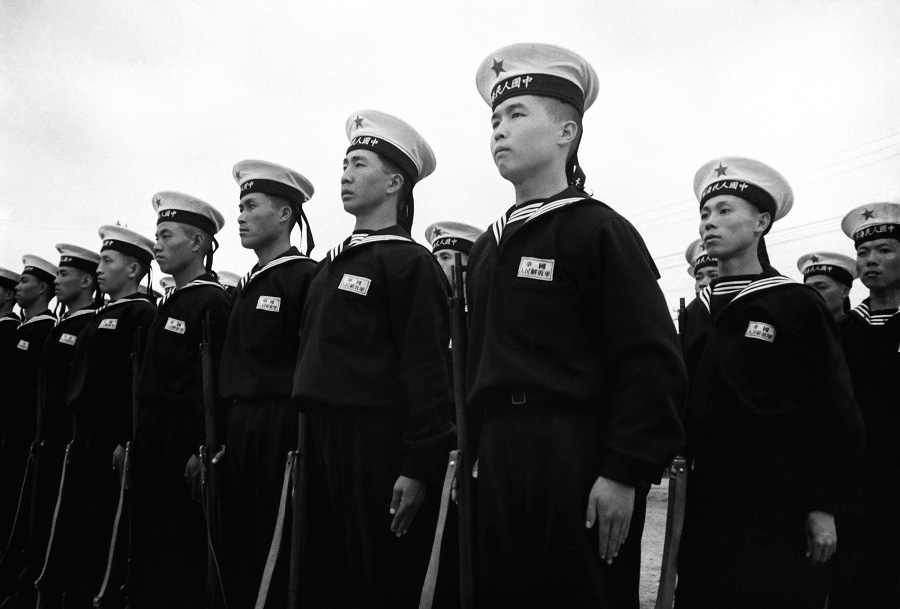 People's anticipation of the parade to mark the 70th anniversary of the founding of People's Republic of China arises as celebrations on Oct 1 have come closer.
An ongoing exhibition at Beijing's Taikang Space offers a precious glimpse into the military parade held at the founding ceremony on Oct 1, 1949.
The black-and-white photos taken by Shi Shaohua caught the scenes of different divisions of the People's Liberation Army, formed in orderly companies, marching with mighty steps from east to west across the Tian'anmen Square to receive inspections by the leaders of the Communist Party of China, amid the applause and cheers of people attending the ceremony.
The group of photos is a highlight at 1949: Artistic Choices, an exhibition through Nov 16 which zooms in on the events happening in 1949, with a display of photos, paintings and posters which offers people various perspectives to review a critical moment in Chinese history.