Chinese calligraphy, painting exhibition in Moscow attracts crowds
Share - WeChat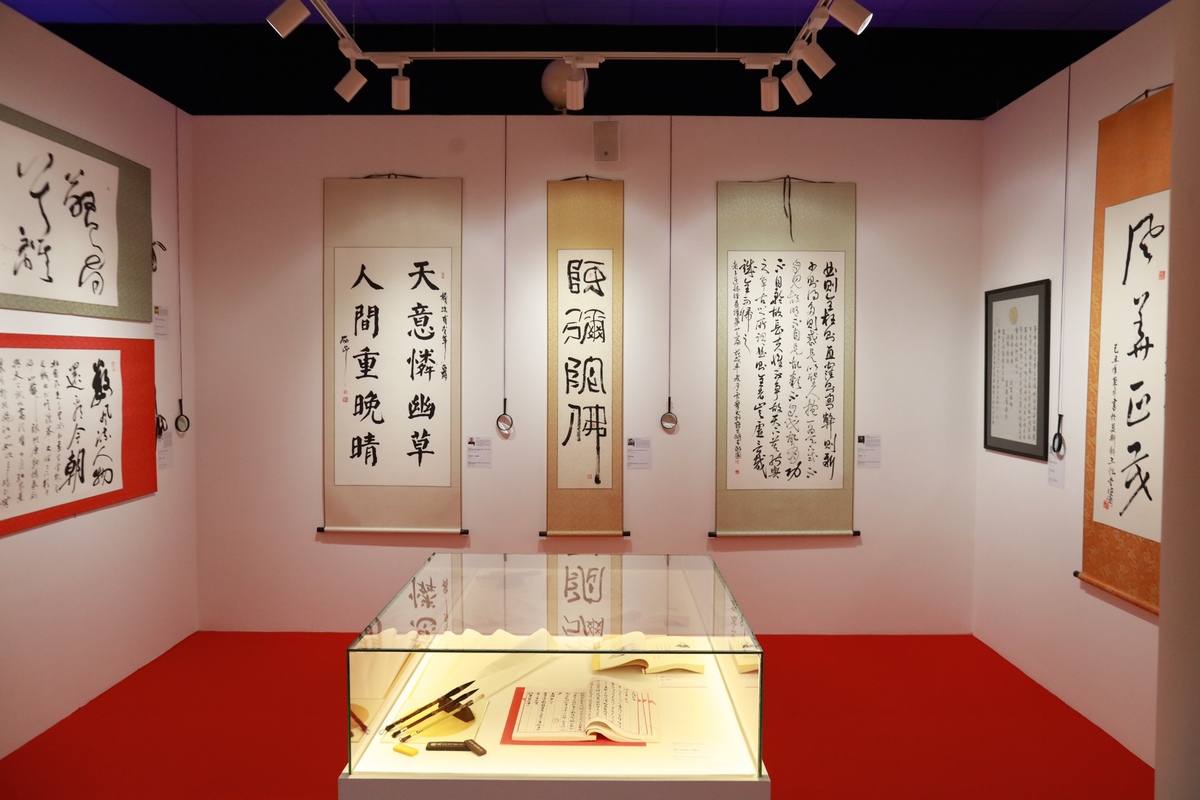 Russian people are getting more interested in Chinese traditional culture, and the number of people who want to learn Chinese calligraphy is increasing, said Alexey Shaburov, director of the Contemporary Museum of Calligraphy in Moscow.
Under the cooperation with the National Union of Calligraphy of Russia, the museum held an exhibition titled Great Chinese Calligraphy and Painting.
The three-day exhibition ended on Sunday, and displayed about 450 pieces of Chinese calligraphy and paintings.
The exhibition was free of charge to all visitors and attracted over 30,000 Russian people, according to Shaburov.
Elina Lushetiko is a local worker and her company is not far away from the museum. She came to the exhibition on her way home after work.
Lushetiko said Chinese calligraphy is attractive to her, although she doesn't speak Chinese.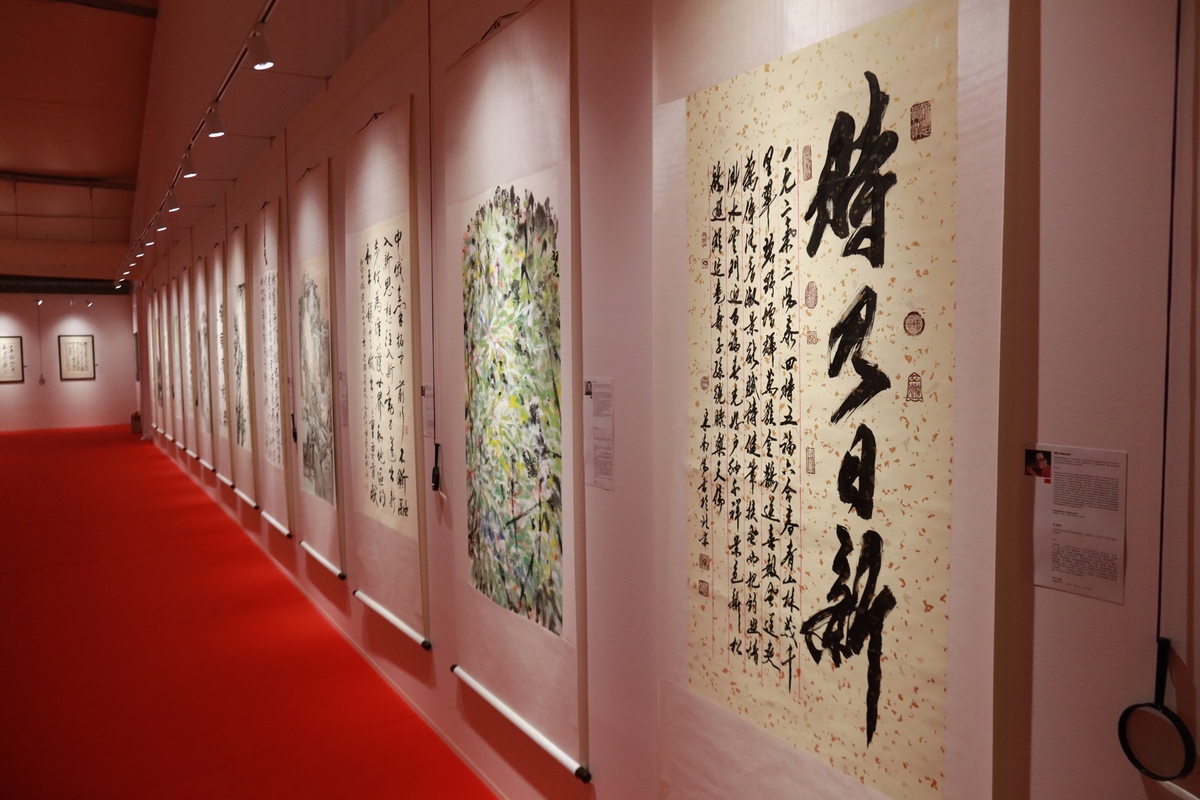 "Chinese calligraphy has beautiful form, and also delivers wisdom in these masterpieces," she said.
Erona Isaeva, a local visitor with some basic Chinese language knowledge, said she used to work in China and it was then she fell in love with Chinese calligraphy and painting.
Isaeva said learning and practicing Chinese calligraphy helps her with language study and relaxes her mind.
Su Fangqiu, minister of the Chinese embassy, said cultural exchange is an important part of the development of Sino-Russian relations.
Su said this year marks the 70the anniversary of the founding of the People's Republic of China, as well as the establishment of China-Russian diplomatic relations, therefore the holding of the exhibition has tremendous meaning.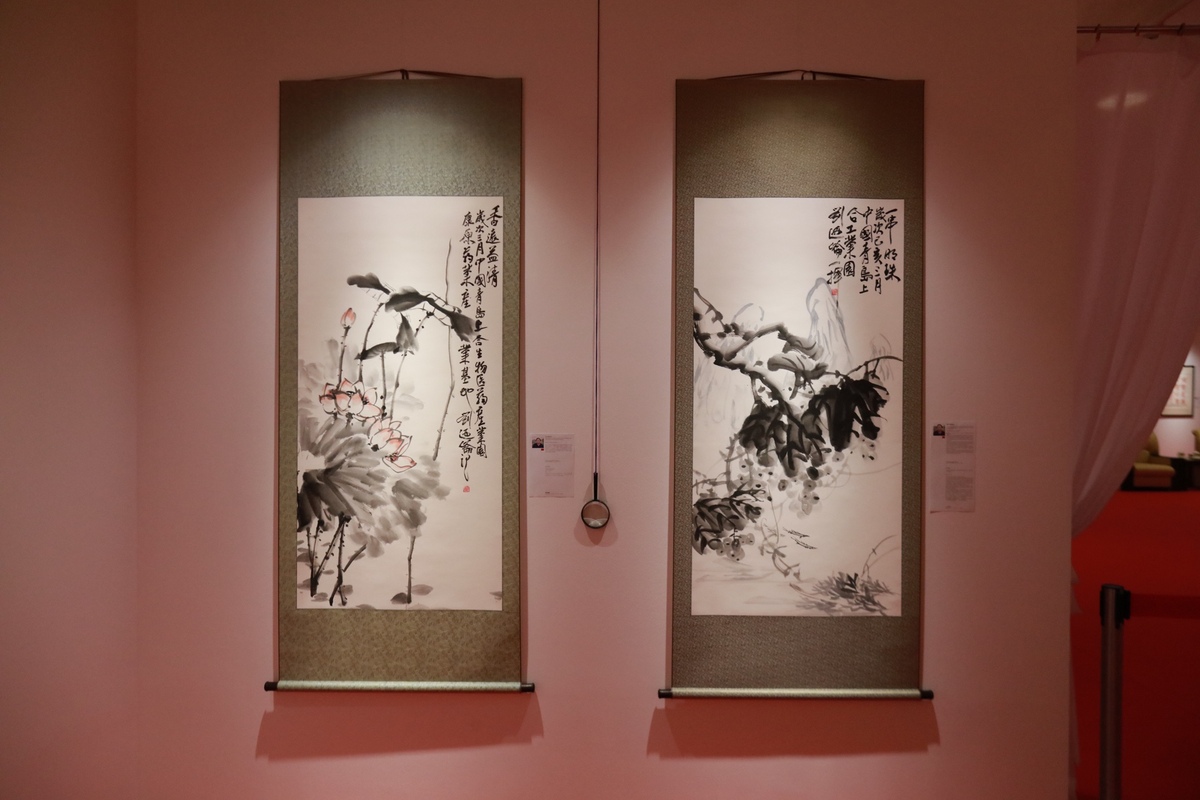 "Chinese calligraphy is not only a form of art, but also a kind of philosophy and people-to-people communication, which has built a bridge to boost mutual understanding between Chinese and Russian people," Su said.
First deputy chairman of the State Duma and the chairman of Russian-Chinese Friendship Association Ivan Melnikov said cultural and people-to-people exchange is one of the most important pillars of Sino-Russian cooperation.
A recent survey showed more Russian people are interested in Chinese culture and language, and holding such exhibitions is in keeping with this trend, Melnikov said.
Shaburov, who is also the founder of the museum, agreed with Melnikov, saying the two neighboring countries have enjoyed the highest level of bilateral relations in history, and people from both Russia and China show their willingness to know more of each other's culture.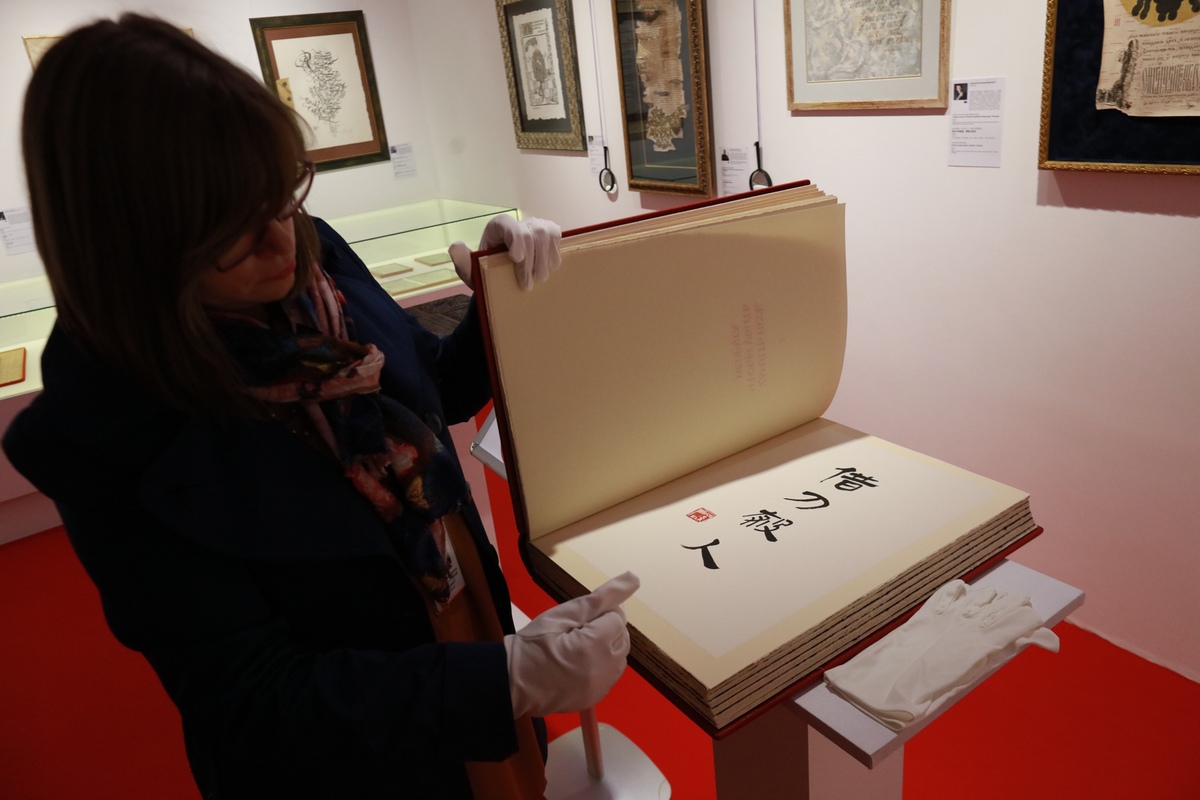 "For some Russian audiences, they have been hearing about Chinese calligraphy from the news or some TV programs, but didn't have the chance to watch real Chinese masterpieces with their own eyes," he said.
Calligraphy is a link to traditional culture, and China has presented a good example to the world about preserving and carrying forward its culture by promoting Chinese calligraphy, Shaburov said.
Most Popular