Major Guizhou bridge to open on National Day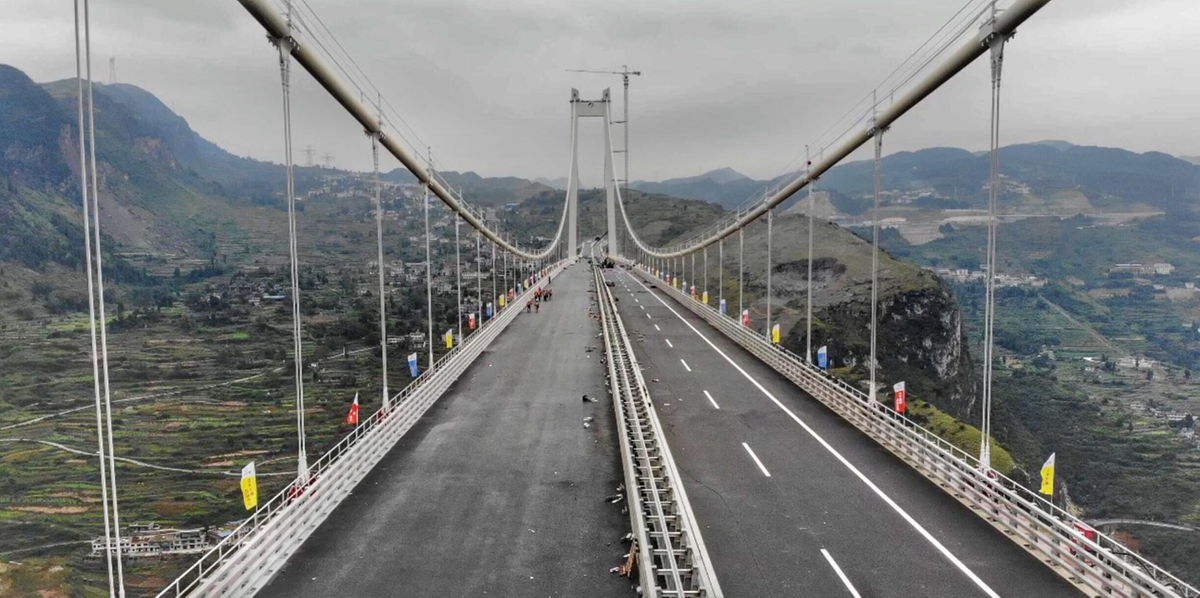 The Chishui River Bridge will open on National Day, Oct 1.
The bridge is considered an important project in the expressway connecting Xishui county of Guizhou province and Jiangjin district of Chongqing municipality.
The bridge is a double-tower, single-span steel-truss suspension bridge standing 2,009 meters tall, including 1,200 meters of the main structures and 243.5 meters of a coast tower. Its tower is the world's highest of its kind.
After the completion of the bridge, the expressway will greatly reduce the journey between Guizhou and Chongqing.
The expressway will additionally strengthen economic ties with ASEAN countries and Southeast Asian countries.
Wang Jin contributed to this story.