Peppa Pig rights owner lauds China's IP protection efforts
Share - WeChat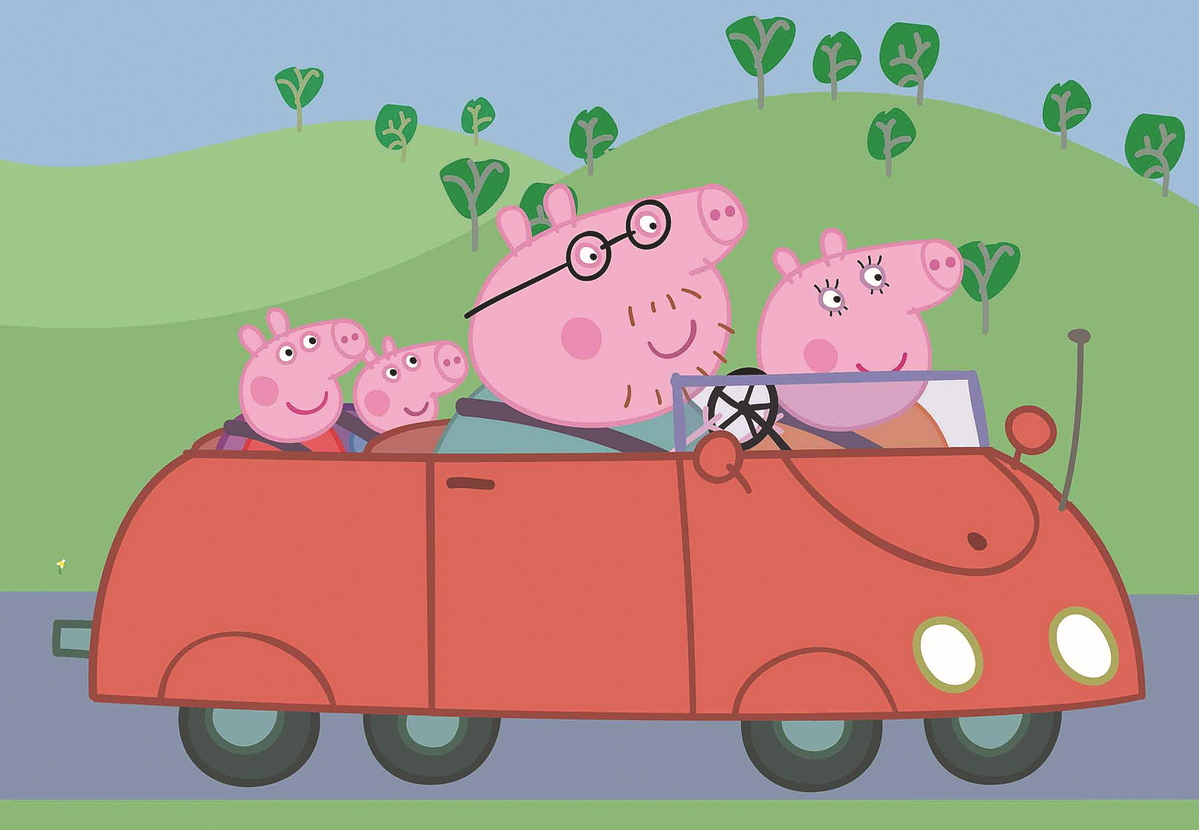 China's adoption of internet technologies in court filings is a "fantastic development" that in part drives the country's "massive improvements" in intellectual property protection, according to a senior company executive representing the Peppa Pig brand and its related trademarks.
Tim Pfeiffer, the senior vice-president of Business Affairs for the Family & Brands division at Entertainment One UK Ltd, the company that manages Peppa Pig, said that the introduction of the Internet Court has allowed China to better adapt to the digital environment and emerging trends such as the sharing economy.
Pfeiffer made the remarks in light of the order issued by the Beijing Internet Court to car-sharing platform Beijing Togo Technology Co Ltd to stop its infringement of the Peppa Pig trademark.
During the 2018 Beijing International Automotive Exhibition, Togo used the image of Peppa Pig on its vehicle fleets as well as for subsequent business promotions.
The court had also fined the company 500,000 yuan ($70,561) for using Peppa Pig content without authorization.
"'Convenient, fast and intelligent' describes the process of this litigation case. The modular design of the entire process allows complex litigation processes to be understood at a glance," said Pfeiffer, adding the court has employed a variety of methods, such as online broadcast and promotion through WeChat accounts to make the process linear and transparent.
Pfeiffer believes that while the sharing economy is booming in China, there must still be a clear distinction between sharing and the violation of copyrights.
"This case is, to some extent, a landmark judgment in the development of China's IPR protection," he said. "It is the manifestation of how China is steadily implementing guidelines to effectively promote the creation and application of intellectual property rights and more strictly implement the IPR protection system."
Pfeiffer said that he expects trademark applications and IP litigations to increase exponentially in China as international brands continue to expand their presence here.
Technologies developed by domestic internet giants could prove to be useful in helping China's judicial systems deal with the influx of new IPs by international companies.
For example, Alibaba Group currently employs algorithms to identify and remove infringing items before they can even get on the e-commerce platform, according to Matthew Bassiur, vice-president and head of global IP enforcement.
The e-commerce company also issues alerts for products with a significant number of customer complaints and investigates its manufacturing, distribution and supply chain, he added.