Warrior's work
Share - WeChat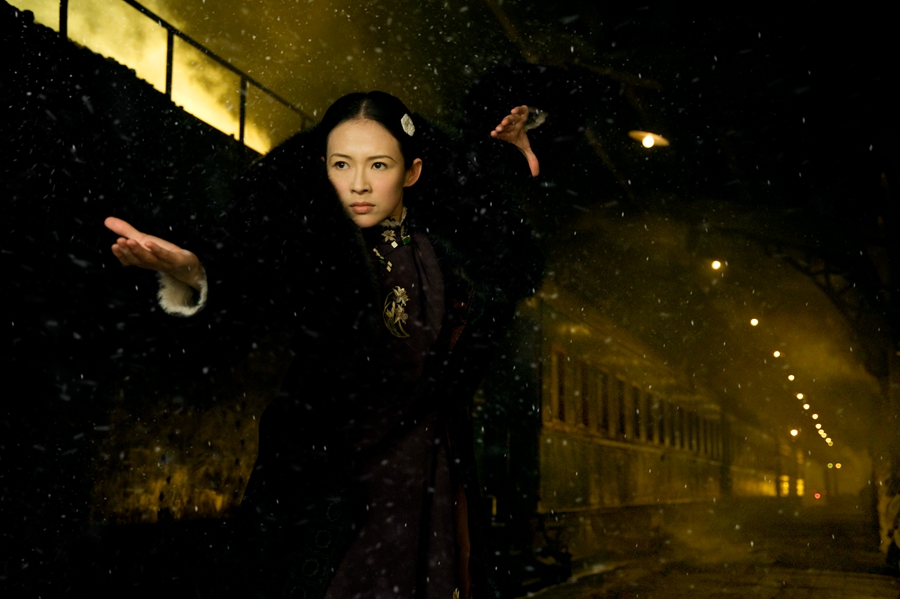 An event highlights Zhang Ziyi's films over the past 20 years, Wang Ru reports.
Meng Xiaoqiang, the publisher of the Chinese magazine Movie View, says he was impressed by leading actress Zhang Ziyi's "perfectionism" when he was a film reporter 20 years ago.
"One day after I interviewed her at her home, she called to request another interview since she thought she had not answered well enough the first time. Of all the stars I have interviewed, she is the only one who has made such a request," Meng said at the opening ceremony of a screening event of Zhang's films held in Beijing on Sept 10.
Zhang also attended the ceremony to talk about her work and the development of Chinese cinema.
Organized by the China Film Archive and Movie View, the event, Zhang Ziyi and Her Film Career: A 20-Year Retrospective, ran until Sept 14.
Zhang started her career in 1999 by playing the role of Zhaodi in The Road Home, and has taken part in over 30 films, mostly as the female lead, since then.