Utah setting pace for win-win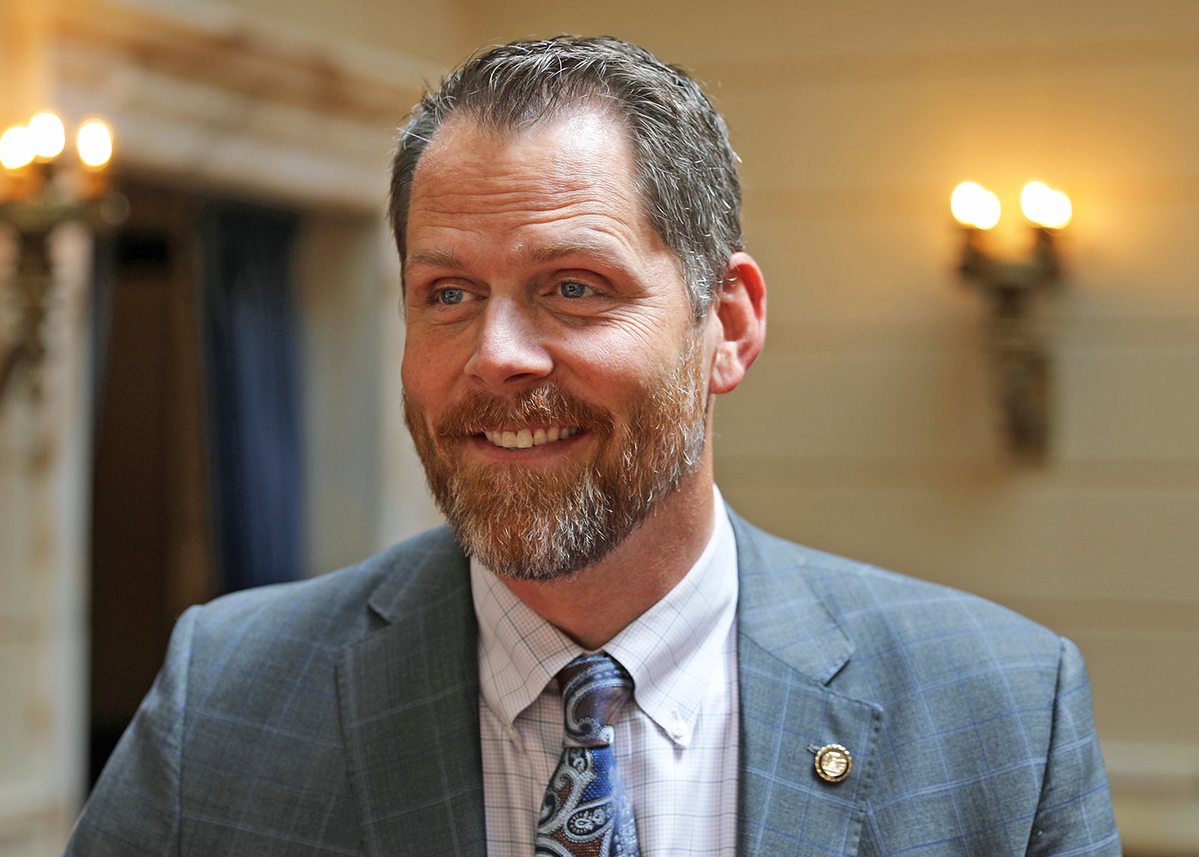 Many Utah business leaders and legislators are strong advocates for a close relationship with China, so much so that US Ambassador to China Terry Branstad, during a visit to the state in July, commented that other states would benefit by following Utah's example.
As one of the Utah legislators with close ties to China, state Senator Jacob Anderegg also has strong personal ties with China.
In 2005, Anderegg and his wife went to China's Peking University and University of Xi'an as part of his master's degree program.
"I was amazed how normal it was. Chinese people are very loving, very kind and were very gracious to us. They are very smart and inquisitive, too. I made comments to my wife that I feel like we are in the United States," he said.
In Shanghai, they visited an elementary school where students were from the neighboring orphanage.
"The little 5-year-old kids put on some performances for us. We did a service project to repair the playground. I started to play with some of the kids and had fun," Anderegg said.
Anderegg felt something else from that experience. "It was a strong feeling I felt; I felt the impression that said, you have children here. Later, I found my wife felt the same thing separately," he said.
As a result, in 2011, the Andereggs went back to China and adopted a 23-month-old girl from Zhengzhou, Henan province. Two years later in 2013, they adopted a 2-year-old girl from Zhoukou, Henan.
"We have done enough research to know that if you adopt from a different culture, it's really beneficial that someone else in the family looks like them, who experiences a lot of the same things they experience," Anderegg said. "If you only adopt one, their transition into teenage years can be very hard. They are like sisters now, and I think they will be a great comfort to each other."
Anderegg has three biological children and calls his family a "part-Chinese family". "They are our daughters for sure, but they are daughters of China, too. When they get a little older, will take them to tour and get to know China."
In 2012, Anderegg, a Republican, was elected to the Utah House of Representatives. In 2016, he won a seat in the state Senate. As a member of Utah legislators' International Trade Relations Committee, his involvement with China extended into his official capacity, and he sought to strengthen the state's ties with China.
In 2017, Anderegg and scores of other Utah officials visited China to promote the bilateral relationship.
"We were in Liaoning province. I could not believe the number of power plants built. We counted 17 new power plants. It's a testament to me that this huge middle class of China is coming of age from now to the next 20 and 30 years. Where is the world economy to go? It will not be US dominated," said Anderegg.
Between 2005 and 2017, China's modes of transportation were transformed. "In 2005, most people had bicycles; in 2017, most people have cars. I could not believe the traffic," he said, pointing to another indication of China's economic growth.
Utah has many ties with China as one of the top import sources and export destinations for the state. Utah is selling about 40,000 tons of hay to China daily, Anderegg said.
In addition, Hong Kong-based shipping carrier Orient Overseas Container Line — one of the world's largest shipping companies — recently opened an office in South Jordan near Salt Lake City.
"China played an intricate role in Utah's railway construction," Anderegg said.
The completion of the First Transcontinental Railroad took place in Promontory, Utah, on May 10, 1869. Thousands of the men who helped build it were Chinese immigrants.
"Now Utah is trying to set up an inland port and trying to be a global hub for trade. China again will play an intricate role," he said.
More prominent is Utah's educational and cultural exchanges with China, Anderegg said. Almost every major university in Utah has 3,000 to 4,000 Chinese students. The state has the most and best dual-language immersion programs in the country, and Chinese immersion students accounted for more than half of that.
Anderegg is quite proud of Utah's dual-language programs. "Within the next five to 10 years, when these students are headed to college and graduating, our ability to have an even closer relationship with China will be unparalleled because we have Chinese-language capability on a very technical level. We are preparing our next generation to have the ability to have a much stronger relationship with China and other countries throughout the world," he said.
Anderegg considers the relationships at the subgovernmental level vital. "Those bridges and partnerships we can build between Utah and China, with People's Congress and the individual province governments, are vital for the long-term interest of Utah. It will ultimately benefit the country as well," Anderegg said.
Commenting on the ongoing trade friction between the US and China, Anderegg said that it makes no sense to cut trade ties with China. "I don't think either China or the US is really served by allowing this to continue for very long. I don't think it's in either country's long-term interests to have an adversarial relationship.
"If we were to lose all the goods and services we receive from China, like cutting it out 100 percent right now, that would devastate our economy as well as China's economy. That does not make any sense," Anderegg said.