Hangzhou reflects millennia of China history, change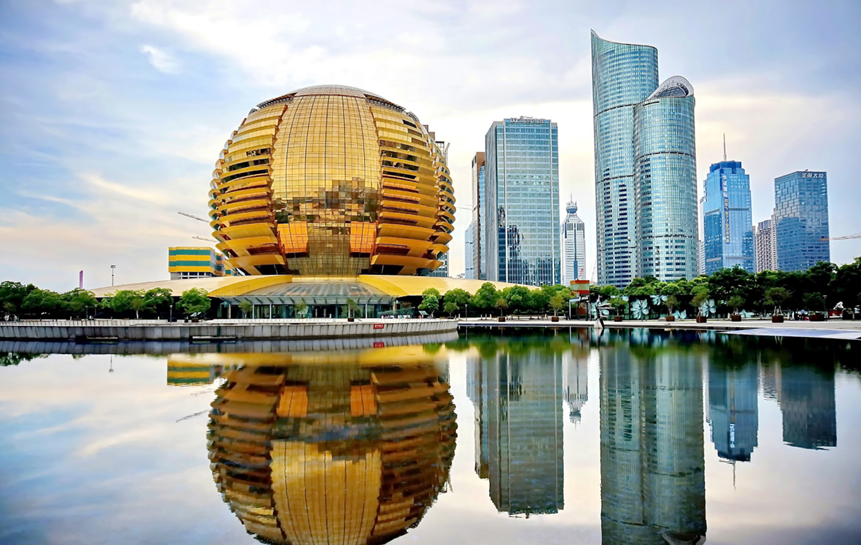 China is a country with at least 5,000 years of history. China has seen many changes in its long history from ancient kingdoms to dynasties to the founding of the People's Republic of China. Perhaps the most rapid and dramatic changes have taken place more recently. Today, the once faraway and cloistered land has become a hotspot for foreign investors, businesses, and visitors from all around the world. The easiest and best way to see these rapid changes is to visit a Chinese city, like Hangzhou.
Hangzhou was once the capital of the Song Dynasty (1127-1279). Today it is the capital of East China's Zhejiang province, just south of Shanghai. Much has changed in Hangzhou since the Song Dynasty. In more recent years, Hangzhou has grown into a world-class city. Foreign trade and investment, as well as business sectors, have seen robust expansion. Hangzhou is home to international trade expos, international investment centers, and the Zhejiang World Trade Center. It is also home to numerous tech start-ups, retail companies, internet developers, and the global e-commerce giant Alibaba. All of this growth and change has greatly improved the local economy and China's overall GDP.
The physical shape of Hangzhou, like most of China, is also changing. Like every major city in China, construction is a constant 24/7 occurrence. The physical alteration of the land has been extraordinary. I currently work in an office in Binjiang district, which five years ago was a rice paddy. Now it is filled with bars, restaurants, cafes, Japanese sushi joints, foreign language schools, water parks, and even a park with a replica of Venice. Also, when I first lived here in 2016, there were only metro Lines 1 and 4. Now there is Line 2, part of Line 5 is open, and 6 additional lines are either planned or under construction. The city and the country show no signs of slowing down the current lightning pace of progress.
But perhaps the most striking and visible change China is undergoing can be seen in the faces of its people. Long ago, Chinese cities were top destinations for travelers and traders. Hangzhou was even visited by Marco Polo. Today, China and Hangzhou are enjoying a bit of a golden age when it comes to welcoming foreign visitors and workers. Hangzhou has become a melting pot over the past few years and has high hopes of becoming an international city like its neighbor, Shanghai. I personally have met people from such diverse places as Russia, Yemen, the UK, USA, Ukraine, Madagascar, Zambia, South Africa, Canada, Iceland, Azerbaijan and Uzbekistan, among countless others. Many come to Hangzhou to either attend university or contribute actively to the work force. When they are not hard at work or studying, many expats are playing a role in Hangzhou's up and coming arts scene. Expats have been getting together to express themselves at local open mics and art events, adding their flavor to Hangzhou's creative scene. Groups such as the Hangzhou Writer's Association or Screaming Lemur Theatre offer a place for writers and performers at all levels and abilities to express themselves. Hangzhou also enjoys local arts festivals, such as Tribe Fest, which is organized almost entirely by expats. It also sponsors the Hangzhou International Theatre Festival, which includes performances from all over the world. In time, Hangzhou's arts scene might even rival that of Shanghai.
In conclusion, China has been undergoing a staggering amount of change and development over the past few years. Hangzhou with its rapid construction, economic development, increasing diversity, and rising and vibrant arts scene, provides an excellent microcosm for the rest of the country. Today's China is a whole new world compared to its ancient past. Everyday China is evolving and expanding. What China will look like in five years, or even one year is impossible to tell. However, whatever the result, it certainly will be an interesting place to visit and a key player on the world stage.
The author is the current administrator and editor for the Hangzhou Writers' Association International.
The opinions expressed here are those of the writer and do not represent the views of China Daily and China Daily website.
Most Viewed in 24 Hours
China Views