Conductor looks forward to new role with Melbourne orchestra
Share - WeChat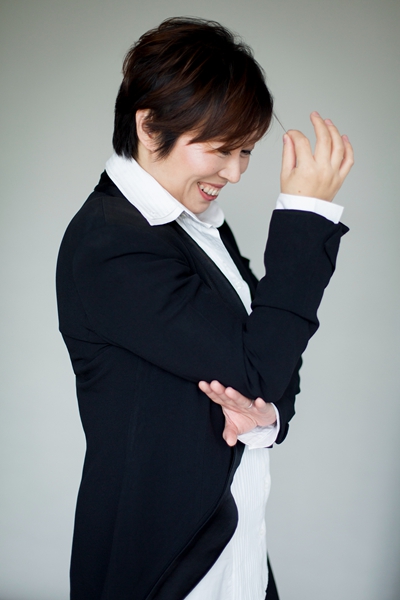 In 2003, Chinese composer Chen Qigang wrote an orchestral piece based on a folk tune popular in northern China.
Entitled L'eloingement (Go to the West), the piece for a string orchestra tells the story of a large number of people who went abroad to make a living from the 17th to the 20th centuries.
Chen, who was based in Paris, composed the piece using a computer for the first time. And he used it to mark the 20th anniversary of his departure from China to study under French composer Olivier Messiaen in Paris.
Conductor Zhang Xian, who opened two concerts performed by the China NCPA Orchestra-the resident orchestra of the National Center for the Performing Arts-at the NCPA in Beijing on Sept 14 and 15, says: "In the piece, I could feel a strong sense of homesickness. The combination of Western classical music techniques with Chinese folk tunes is unique and can only be found in pieces by Chinese composers who lived abroad.
"I chose this piece because I felt connected to it. When you leave your home for a long time, you miss it and want to return to it."
Zhang lives in New Jersey in the United States and has returned to her homeland regularly since 2008, as classical music has been gaining popularity in China.
The conductor has returned to China frequently to work with Chinese musicians in recent years. During her recent visit to the NCPA, she performed repertories that included Russian composer Nikolai Rimsky-Korsakov's Capriccio Espagnol, Op 34 and Alexander Scriabin's Symphony No 4, Op 54, The Poem of Ecstasy.
She also introduced Chinese audiences to Chinese American pianist George Li, who made his debut at the NCPA with Mozart's Piano Concerto No 23 in A Major, K 488 and Sergei Prokofiev's Piano Concerto No 3 in C Major, Op 26.
"I have always been impressed with the level of playing the China NCPA Orchestra can achieve," Zhang says. "Some of the pieces are new to the young musicians of the China NCPA Orchestra, but they are passionate and open-minded. That enabled our rehearsals to be smooth."
Zhang, who is one of the busiest female conductors of the world and gives about 100 performances a year, was appointed as the music director of the New Jersey Symphony Orchestra in 2016. In 2015, she became the BBC National Orchestra of Wales' first female principal guest conductor.
"I am often asked why there aren't more female conductors. But more women are joining the profession."
Zhang, who was born in Dandong, Liaoning province, was first exposed to music at age 3.
Her given name, Xian, means string, which is a reference to her parents' hopes that she'd become a musician.
Zhang joined Beijing's Central Conservatory of Music to study piano at age 11 and remained there until she moved to the United States in 1998 to complete her doctoral studies at the College-Conservatory of Music at the University of Cincinnati in Ohio.
One of her mentors is China's first female conductor, Zheng Xiaoying, who is 90 years old now.
In 2002, Zhang won the first prize at the Maazel/Vilar Conductors' Competition. The same year, she became US conductor Lorin Maazel's assistant at the New York Philharmonic. Two years later, she became the philharmonic's assistant conductor.
Recalling those days, she says that she worked with different orchestras every week when she was young, which enabled her to "meet great musicians who gave young conductors like me lots of advice".
Zhang served as the Sioux City (Iowa) Symphony Orchestra's music director from 2005 to 2007 and has been the music director of Milan's Giuseppe Verdi Symphony Orchestra since 2009.
She has continued to make history in this male-dominated field.
On Aug 7, the Melbourne Symphony Orchestra announced that Zhang has been appointed as principal guest conductor and will assume the role in 2020. She will conduct the MSO to perform Beethoven's Symphony No 9 in November 2020, as part of the 250th anniversary celebrations of Beethoven worldwide, as well as a new piece, The Nine, composed by Oscar Award-winning composer Tan Dun.
In her new role at the MSO, Zhang also has China on her agenda, hoping to tour the country in 2021 or 2022.
The MSO's managing director, Sophie Galaise, says the group was thrilled to welcome Zhang to the artistic family in the orchestra's 2020 season. "She has an impressive international reputation. And together, we look forward to bringing new and exciting music to concert halls across the world."