Car sales keep falling but hope on horizon with peak months
Share - WeChat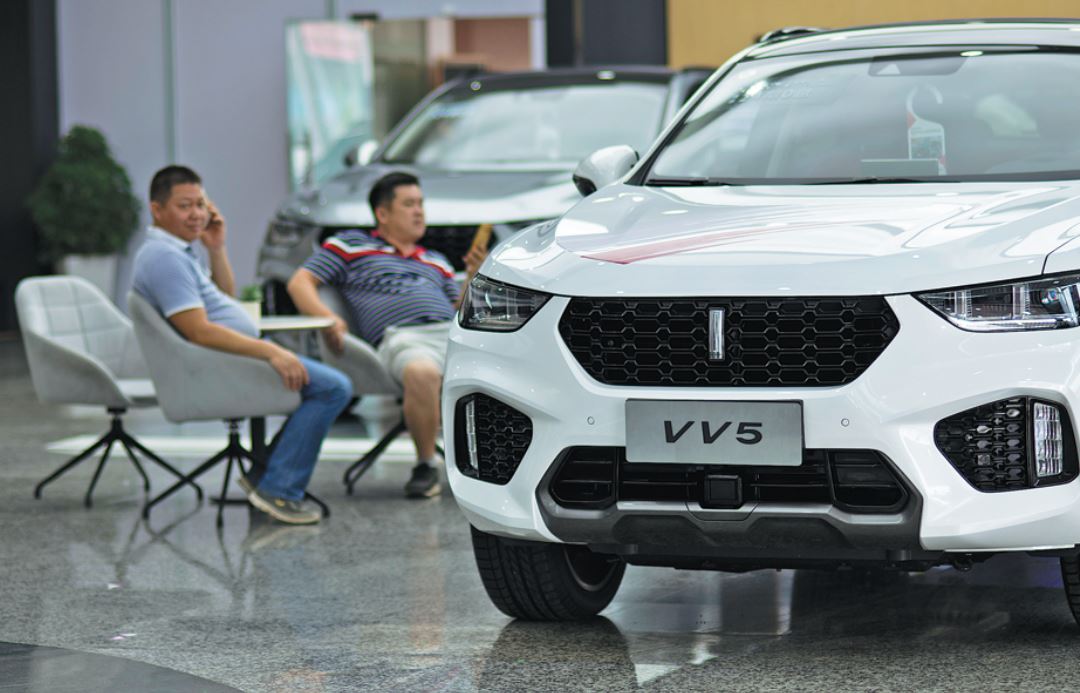 Industry organization predicts full market recovery may take two to three years
The downward spiral in China's automotive market did not stop in August. Officials at the country's leading industry organization say it may take two to three years for the market to recover.
Overall vehicle sales in the world's biggest vehicle market stood at 1.96 million in August. It represents a fall of 6.9 percent from the same month last year, according to figures released last week by the China Association of Automobile Manufacturers.
Statistics show that August was the 14th month of falls since a dip was noticed in July 2018.
Total vehicle sales in the country in the first eight months of 2019 totaled 16.1 million, down 11 percent from the same period last year.
At the start of 2019, the association said the fall may become less severe in coming months. This is because of a lower comparable base figure from the second half of last year and the expected peak months of sales in September and October.
"We expect the market to see some sort of a rebound this year, but we are not sure about how much it will rebound," said Shi Jianhua, a deputy secretary-general of the CAAM.
The association estimated sales this year would be the same as in 2018. But they scaled down the estimate to a 5 percent drop in the middle of the year, to 26.68 million vehicles.
"From what we have seen, it would be a feat if it would be a 5 percent drop," said Shi.
He said favorable measures in past years triggered impulse purchases. This coupled with factors ranging from China's slowing economic growth to Sino-American trade tensions is hurting car sales.
Shi said the market would be more resilient if the authorities had not imposed curbs on car purchases in some cities and released financial stimuli in some years.
Under the current situation, car sales will hover at a low level for two to three years, he predicted.
Carmakers are not optimistic either. BAIC Group, Chinese partner of Hyundai and Mercedes-Benz, estimated the market would fall around 7.5 percent this year from 2018.
"It will be a decent job if China's vehicles sales in 2020 reach the level of this year," said BAIC President Zhang Xiyong at an industry forum held earlier this month in Tianjin.
SAIC Motor, China's largest carmaker, saw its sales in the first eight months of this year stand at 3.86 million. This is down 14.81 percent from the same period last year. Deliveries of all its major sales contributors, from SAIC Volkswagen to SAIC GM, fell in the same period.