Some internet firms see hog heaven in pork market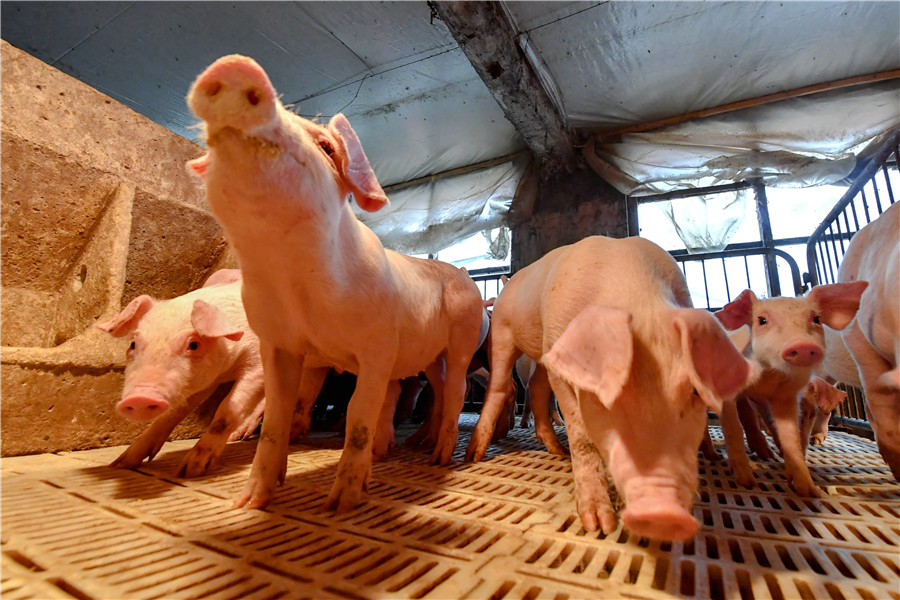 The supply and price of pork has received a lot of attention recently in China due to African swine fever, and local governments have unveiled policies to stabilize prices and encourage pig farming.
China is the world's biggest pork producer and consumer, producing about half of the world's total. Over the past 10 years, Chinese hog farmers raised more than 650 million pigs, with an annual pork consumption of 50 million tons.
Statistics showed that the value of the market related to pigs is expected to be as high as 3 trillion yuan, which includes 1.4 trillion yuan direct from the pork industry, Futures Daily reported. Pork is the most commonly consumed meat in most parts of China.
Faced with a mega market and high returns, some internet companies have also followed suit.
NetEase quietly began to raise organic, non-GMO black pigs about 10 years ago. In 2015, NetEase CEO Ding Lei served it to a group of internet bosses, turning the pork into an online hit.
In November 2016, a black pig from NetEase Weiyang, the agricultural affiliate of NetEase, was auctioned off for 270,000 yuan. After that, the pork was formally sold on NetEase's e-commerce brands Yanxuan and Kaola, with a price tag of 48 yuan for 0.5 kg. It also opened physical stores.
NetEase Weiyang received 160 million yuan in A-round financing in April 2017, led by Meituan Dianping and Sinovation Ventures. Next, the company announced its plan to build a 3,400 mu (226.66 hectare) pig farm in Gaoan county, Jiangxi province.
Last March, Aliyun, Alibaba's cloud computing subsidiary, announced that the company plans to put AI technology into the pig farming industry. Presently, Aliyun has invested hundreds of millions of yuan in this project, and predicted the number of pigs being raised to reach 10 million by 2020.
Chinese e-commerce giant JD also set up its agriculture and animal husbandry unit last November, putting pig facial recognition technology into pig farming. This high technology can identify different pigs by their faces, monitor them and record their weight and health condition.
However, the smart pigs from Aliyun and JD are not ready for slaughter for the market just yet. We can imagine that under the high-tech pig farming project, the risks of pigs infected by African swine fever could be controlled while reducing cost increases in the future.
Wang Ying, an analyst at Hua Chuang Securities, said that pork prices in China will keep rising in the short term after African swine fever spread around the country since August last year. In the middle term, the average price of pork is expected to top 30 yuan per kilogram.