Dwellers fleeing New York due to high cost
Share - WeChat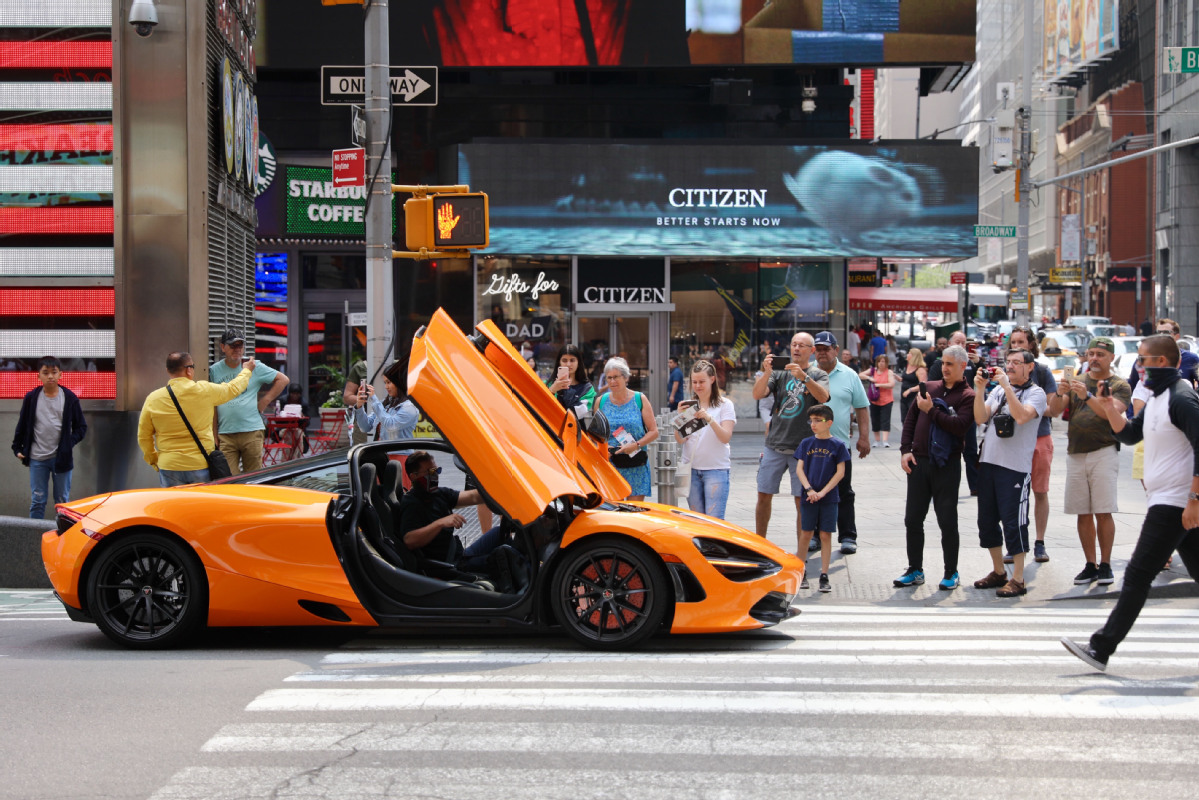 People are leaving for lower-cost states including Florida and North Carolina
New York has long called itself the first city of banking, fashion, advertising, publishing and the arts. It also may become the leader in a field no city wants to claim: The largest number of residents leaving for a better life elsewhere.
High taxes, poor public schools, crumbling infrastructure and an anti-business climate underscored by Amazon's decision in February not to locate its second headquarters in the city after strong political opposition, have combined to create an atmosphere where a growing number of residents, though small, are leaving for lower-cost states, including Florida, Texas and North Carolina, according to the US Census Bureau.
Between July 2017 and July 2018, 180,306 people left New York state while 131,746 people moved in-a net loss of 48,560, the largest loss of any state in the United States, according to the agency.
In New York City, an estimated 277 people leave each day, more than double the estimated 132 who left each day a year ago, Bloomberg News reported.
The exodus from New York is higher than that from Los Angeles, where an estimated 201 residents leave per day, and higher than Chicago's flight of an estimated 161 people a day, Bloomberg reported.
New York state's population is 19.5 million, including 8.4 million in New York City. Overall, 14 percent of New York City's population identifies as Asian, including 26.8 percent in Queens, 12.8 percent in Manhattan and 12.7 percent in Brooklyn, the Census Bureau said.
Florida (21.9 percent) was the top destination for those leaving New York, followed by New Jersey (13.6 percent), North Carolina (8.1 percent), Texas (7.4 percent), California (6.7 percent), Pennsylvania (6.4 percent), Connecticut (5.3 percent), Georgia (4.5 percent), South Carolina (3.4 percent) and Virginia (3.2 percent).
Combined, those 10 states represent 81 percent of New York state's out-migration, according to the Empire Center. The nonpartisan research organization in the state's capital, Albany, made the calculation using IRS tax data for the last five years.
Stiff tax bite
High earners in New York City feel a stiff tax bite. Local government now relies on the top 10 percent to pay about 70 percent of the city's taxes, and the top 1 percent pay more than 90 percent of taxpayers combined, city statistics show.
New York City Mayor Bill de Blasio, seeking the Democratic nomination for president despite pulling little support in the polls, said in June during a debate in Miami, Florida: "There is plenty of money in the world, and there's plenty of money in this country-it's just in the wrong hands."
He echoed a prior statement made in January during his State of the City address and called for a 70 percent tax on the wealthy.
Some apparently take de Blasio's words as a call for higher taxes and redistribution of income as an invitation to leave New York for states with lower taxes. Florida and Texas don't have a state income tax.
High costs make it increasingly difficult for some to live in the city. The median US household income in 2017 was $61,372, or about 6.2 percent higher than New York City's median household income of $57,782, the Census Bureau reported.
The average rent for a one-bedroom apartment in Manhattan is $4,222 a month, compared with $1,232 in Dallas. The median sales price for a one-bedroom apartment in Manhattan is now just under $1 million, according to real estate websites.
Violent crime has dropped markedly since Rudy Giuliani served as mayor from 1994 to 2001. The crime rate continued to decline during Mayor Michael Bloomberg's three terms from 2002 to 2013.
The number of murders in 2018-295-is three more than 2017's recent low but above the record-low 243 murders in 1950. Through June 30, there were 135 murders compared with 156 for the same period in 2018, a decline of 13.5 percent. Citywide, police reported 361 shootings through June with 414 victims, up from 337 shootings with 411 victims a year ago. Nevertheless, the city's overall crime rate for rape, armed robbery, burglary and auto theft continues to decline.
A check of letters to the editor of New York's newspapers showed growing concern among the writers about subway fare evasion, graffiti, homelessness and quality-of-life offenses such as drunkenness and public urination.
Although New York is experiencing the biggest exodus, it is being softened by international migrant inflows. From July 2017 to July 2018, close to 200,000 New Yorkers sought a new life outside the Big Apple, while the area welcomed almost 100,000 international migrants.