Navigating the new tides of environmentalism
A look at how Shanghai's new regulations on waste management have impacted Hangji, a small town in Jiangsu province, which is the major producer of hotel amenities and whose output accounts for 70 percent of the national consumption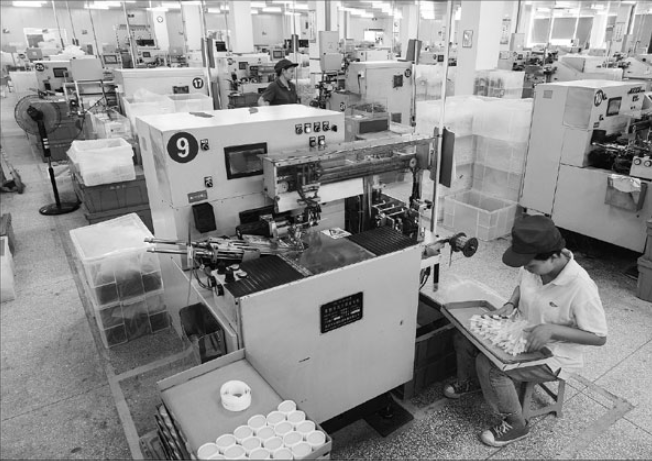 Off the top of her head, Lu Changqin is able to say with confidence that bathrooms in W Hotels are stocked with lemon and sage body products from upmarket skincare brand Bliss, while Westin is better known for its refreshing white tea scented products such as soap bars, shampoos and conditioner. Over at JW Marriott, rooms feature an exclusive line of amenities from London-based spa brand Aromatherapy Associates.
What is even more astounding is that the 50-year-old, the oldest daughter of two farmers in east China's Jiangsu province, has never stayed in any of these luxury hotels before. In fact, she has hardly traveled beyond the Yangtze River Delta where her hometown Hangji is located.
An obscure industrial town located in southeast Yangzhou, Hangji has more than 5,000 companies that produce 70 percent of the hotel amenities used in China every year, and more than one-third of the global supply. In 2018, these suppliers contributed a total industry value of around 40 billion yuan ($5.62 billion).
For decades, the manufacturing industry for hotel amenities has not only accounted for nearly half of the revenue of the little town of just 35,000 people, but also provided a livelihood, and in some cases, a good life, to many people.
It is estimated that one of every two households in the town runs a business. According to the local government, only nine of them run businesses that are publicly listed.
For Lu, the family business was started by her father-in-law in the 1990s. Their workshop first made toothbrushes and later included soaps in their product offerings. Business has been good - the family presently lives in a three-floor villa, owns two cars and runs a workshop with two production lines.
"I am too busy to travel. But as long as there are people traveling and checking into hotels, we have new orders to work on," said Lu.
But new challenges which surfaced this year have already affected their profit margins. As part of Shanghai's new regulations on waste management, all hotels and lodging services in the city have been ordered to stop providing six disposable items in their rooms: toothbrushes, combs, razors, nail polishers, shoe wipers and loofahs. However, guests can still request for these items at hotel service centers.
Violations of the new regulations, which took effect on July 1, would result in fines ranging from 500 to 5,000 yuan.
"Orders from hotels have dropped by 30 to 40 percent. And we are not the only company in the town that has been affected," said Lu.
"The increasing volume of orders from other cities and countries will help to cover for these losses, but we are afraid Shanghai is just the beginning."