China beat Maldives 5-0 in World Cup Asian qualifiers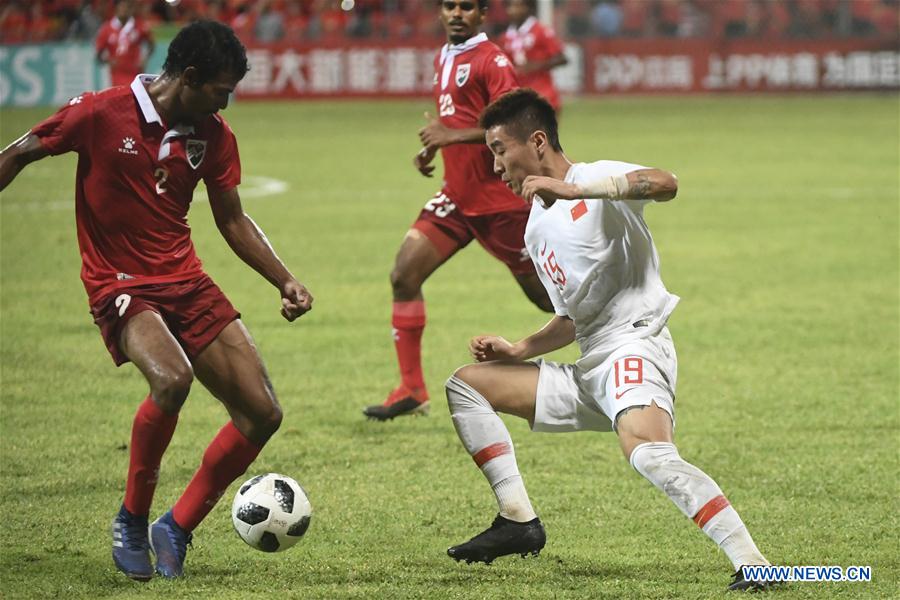 "In the past few days, we have been training according to the requirements of the head coach. Therefore, we can play the good tactics in the game and finish the game well," Elkeson said.
30-year-old Brazil-born striker Elkeson, who made his debut in the Chinese national team, made history to become the first footballer who scored in the national team without Chinese ancestry after he scored twice by a penalty in the 83rd minute and nailed the ball home at the end of the game.