TV series on relics gives viewers an easy way to understand history
Share - WeChat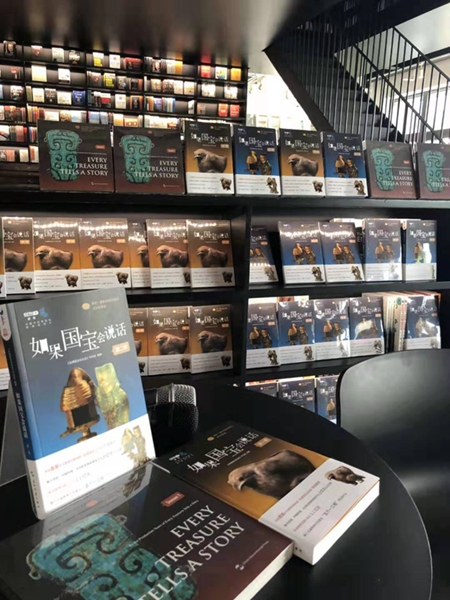 Speaking about the length of the episodes, Xu Huan, the general director of the documentary series, says: "Although each episode is only five minutes, it is made using skills usually found in blockbusters."
She recalls the difficulties when she and her colleagues tried to select just 100 cultural relics from over 3.8 million, through studies and visits.
So, Xu set a standard for their choices.
"We wanted to tell stories about relics that showed important turning points in Chinese history and represented the creations of a great culture."
After they decided on the specific relics, they still had to read a large number of documents before filming began. Also, they consulted experts in archaeology, the fine arts and photography to find the best way to showcase cultural relics.
It took at least two or three months-sometimes a year-to film one episode, says Xu.
But their efforts have paid off. The first season earned 9.4 points out of 10 on China's most popular film review site Douban, and the second got 9.5.
According to Douban user Xiaowuwu, this documentary series explains the meaning of the cultural relics in an approachable way.
Xu also says that the team used new forms of expression in the documentary series, like cartoons and 3D technology.
"We wanted to enliven the national treasures through new angles, new expressions and attractive stories," she explains.
She adds that the books were a conclusion of the work they had done, and they also inspired her to make the third and fourth seasons as good as possible.
The third season will begin airing in November.
Most Popular