Drop paranoia of China threatening US: Forum speakers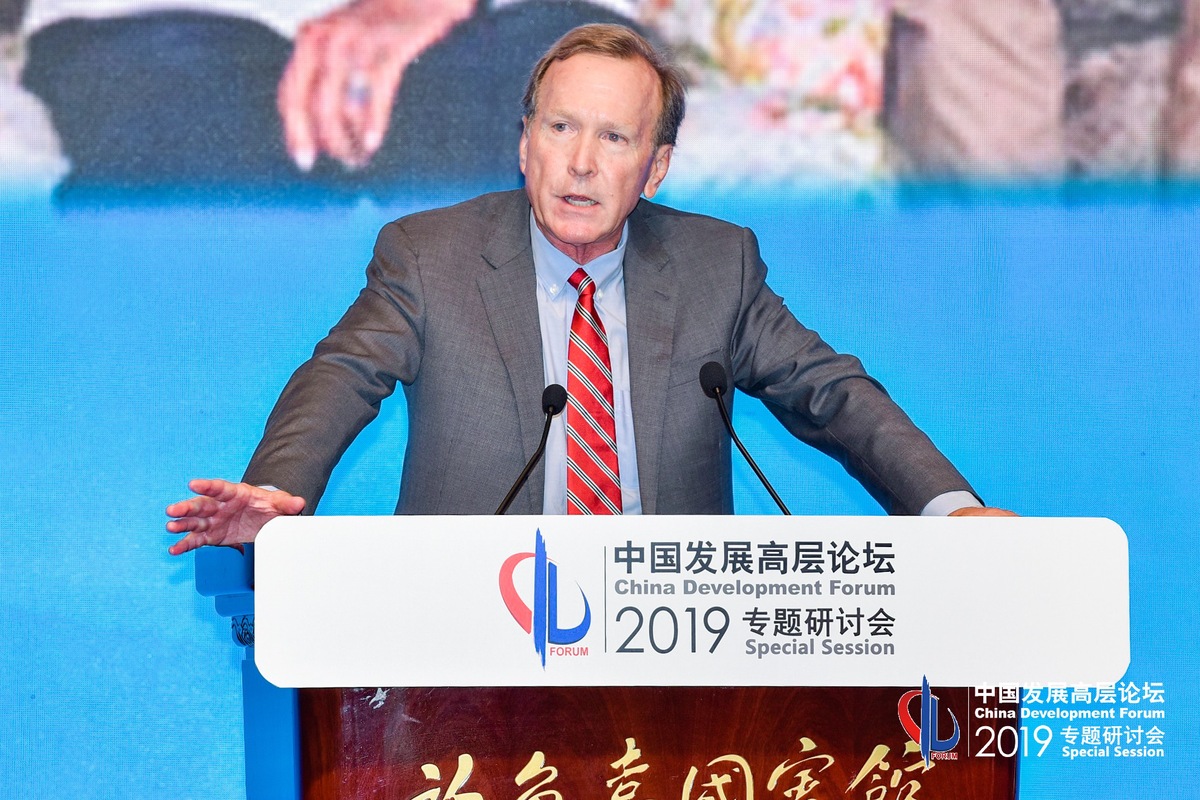 Scholars, business leaders and officials from China and the US on Saturday rejected claims that China is a threat to US economic and national security.
The group called for the principle of "agreeing to disagree" to guide both sides in future discussions, with the aim of building trust and maintaining a healthy relationship between the two countries.
"The dynamic of China's impressive rise is clearly fueling American discomfort", said Neil Bush, founder and chairman of the George H.W. Bush Foundation for US-China Relations.
Bush said that central to the current low point in Sino-US relations is the American question of whether China is a natural friend or foe of the US.
The son of former US president George H.W. Bush rejected the assumption that a strong China will threaten US global power or that China will become a hostile actor on the world stage.
"For my understanding of history, China never uses military or economic power to impose its will on another country, and I think it's useful to look at history as a predictor of future behavior," he said.