Chinese cities where Merkel left footprints and forged friendships
Share - WeChat German Chancellor Angela Merkel is on an official visit to China from Sept 6 to 7. This is Merkel's 12th visit to China as chancellor.
The chancellor has visited many Chinese cities and is known as one of the Western political leaders that know China the best.
Let's get a glimpse of those Chinese cities where Merkel left her footprints.
Wuhan, September 7, 2019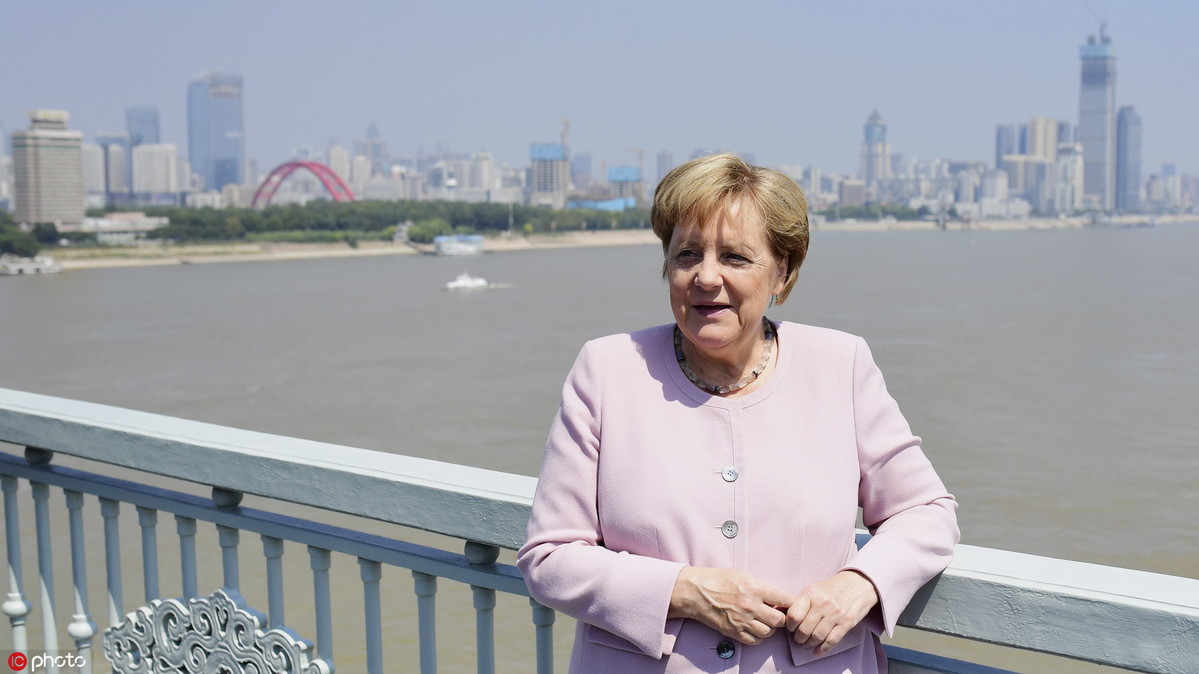 Merkel visited Wuhan, capital of Hubei province and a key hub for the Yangtze River Economic Belt's development.
President Xi Jinping welcomed German participation in the building of the economic belt, in a meeting with Merkel in Beijing on Sept 6.
Merkel said Germany is glad to have benefited from China's further opening-up policy, and it is willing to continue expanding investment in China.