Unusual but true: World's oldest scuba diver breaks own record
Share - WeChat In unusual but true stories this week, we have the world's oldest active scuba diver, roads painted blue to cool things down in Doha, beers named after Star Wars, a corn maze honoring the Apollo 11 moon landing, and the youngest Miss World Japan.
All the oddest and most interesting anecdotes from around the world are here in our review.
World's oldest active scuba diver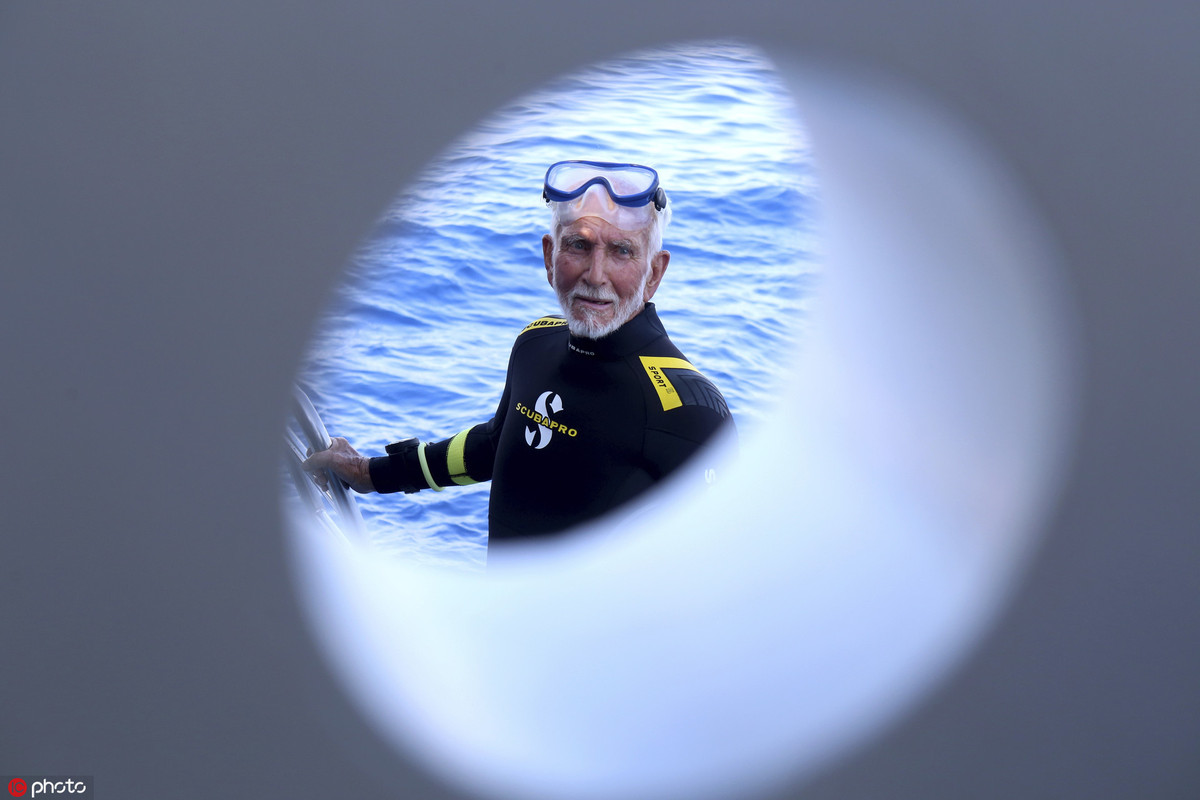 Ray Woolley, the world's oldest scuba diver, broke his own world record by diving to the Zenobia shipwreck off the Larnaca coast in Cyprus — one of the world's best known diving spots — at the age of 96.
The British World War II veteran stayed at a depth of 42.4 meters for 48 minutes, breaking once again his own Guinness world record set a year ago after diving to the Zenobia and staying 44 minutes at a depth of 40.6 meters.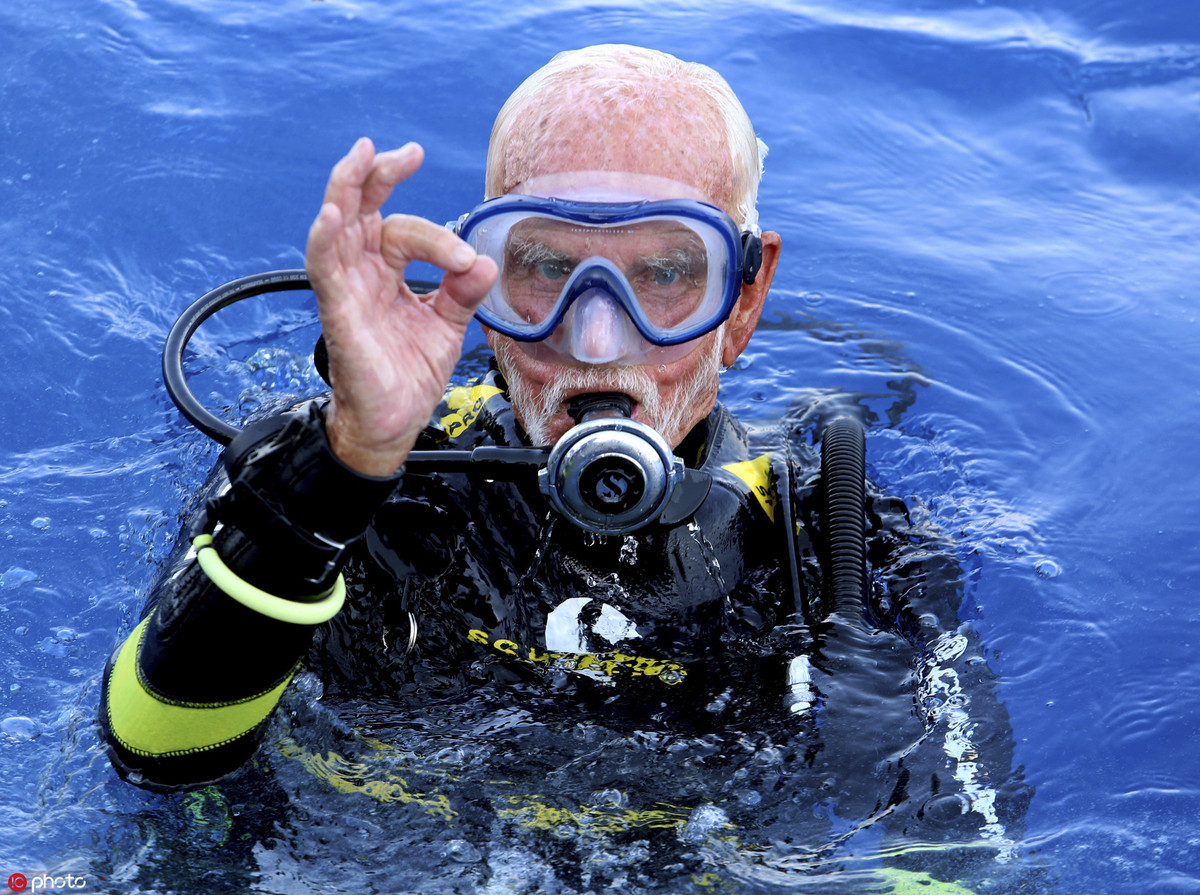 He was accompanied in his dive by about 50 divers from several local and international diving schools.