Veteran comedian to stage Mid-Autumn festival performance
Share - WeChat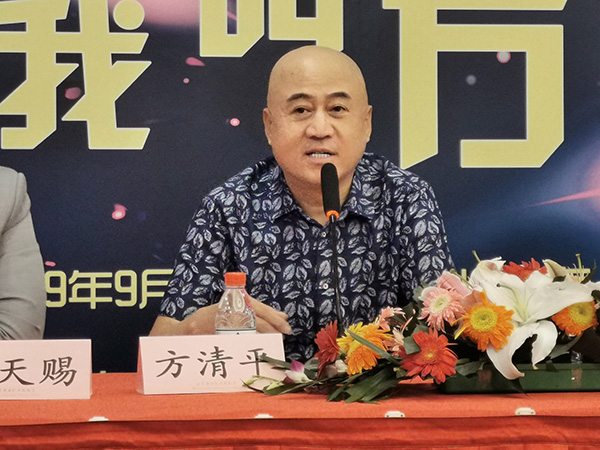 Veteran xiangsheng (cross-talk) performer Fang Qingping recently announced his plans for a solo performance on Sept 13, the night of the upcoming Mid-Autumn Festival, at Beijing's Cultural Palace of Nationalities.
According to Fang, who has been a performer for over 30 years, the show will feature diverse forms of presentation, including at least three single-person cross-talk routines, interaction with audience members, as well as a sing-along of his own song with the audience.
The song entitled I'm Fang Qingping is his very first song, released earlier this year. It is seen as part of his effort of upgrading the traditional comedy art form and promoting it via digital platforms. He is also working with major podcasting platforms and publishing new material on his own social media accounts.
Guest performers will further enliven the night, including young comedy duos Hou Zhenpeng and Zhang Tianci and Liu Zhao and Sun Chao, who will do the more common two-person dialogue performances; performer Wang Wenshui with his kuaiban, a traditional Chinese rap-like art form, and Song Dequan, a cross-talk performer who will serve as the host of the show.
Most Popular