Art revives old factory compound in Beijing
Share - WeChat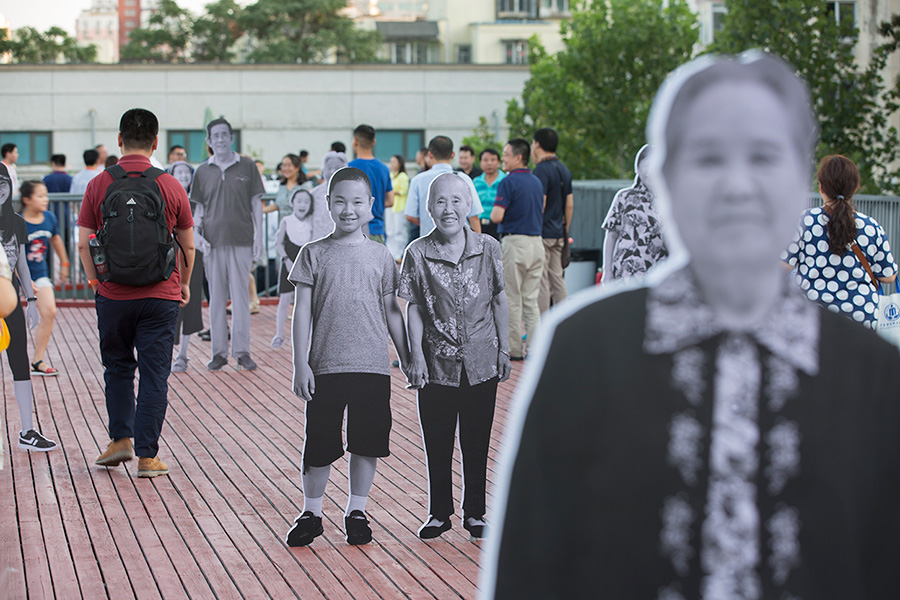 Before it stopped operation in 2009, Beijing No 2 Heat and Power Plant seated in capital's southwestern area had served residents for more than three decades.
It was not until 2014 that the factory got a revival by being with transformed into Tianning No 1, a cultural and creativity compound where a series of art events have been held and artworks are displayed.
The compound saw the second edition of Tianning Art Fair lighting up the neighborhood over the weekend, as a warm-up program of this year's Beijing Design Week to begin on Sept 5.
An forum was held at which designers, city planners, health care experts and artists shared views on how to make the environment of cities more friendly to children and the old.
A bazaar was also organized at the compound's extensive lawn area, overlooked by the factory's mighty chimney and the pagoda of the neighboring Tianning Temple which dated to the Tang Dynasty (618-907).
Works of five artists are on show, using the factory's old facilities and mechanical components and turning them into installations which visitors can also play with.