Documentary on cultural links between Mogao Grottoes and Angkor Wat launched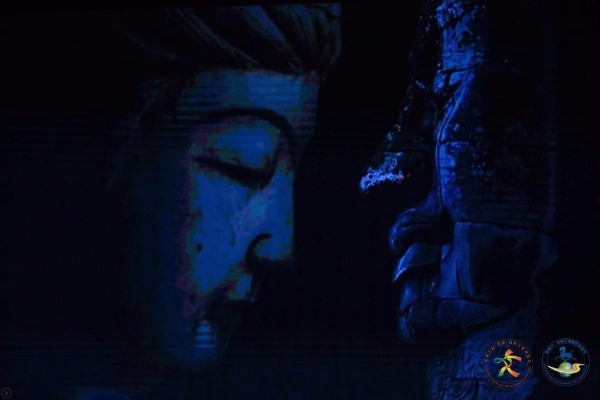 As a major highlight of the closing ceremony of the fourth Silk Road (Dunhuang) International Cultural Expo held Saturday in Dunhuang, Northwest China's Gansu province, a documentary depicting exchanges between China's Mogao grottoes and Cambodia's Angkor Wat was released.
The documentary, which is 100 minutes in length and took two years to finish, vividly narrates the cultural similarities and artistic links between the two heritage sites despite a distant geographical distance, and is by far the first documentary themed on cultural interchanges between Asian civilizations.
According to the Dunhuang Academy, the artistic achievements of the Mogao Grottoes and Angkor Wat are inspired by mutual learning and exchanges between different civilizations, so a cultural dialogue in the form of a documentary is of important historical significance.
As a UNESCO World Heritage site, the Mogao Caves are not only home to some of the best examples in the world of Buddhist murals, sculptures and ancient scripts, but the cultural treasures housed in the Mogao Grottoes exemplify the cultural, religious and social interaction that China hosted in ancient times through its role as a trading hub.