Ne Zha, China's most successful animated feature ever, attracts crowds in US theaters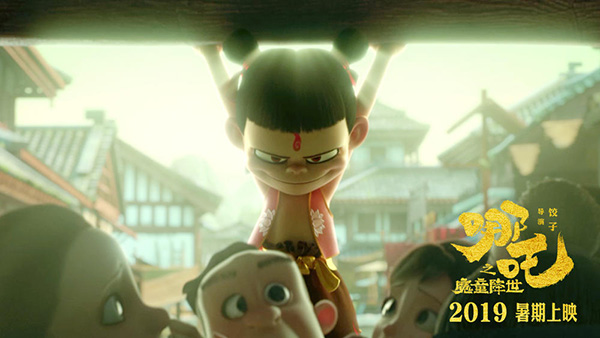 Distributed by Beijing Enlight Pictures in China and Well Go USA in North America, the blockbuster film is now in select IMAX 3D theaters throughout the United States where American cinephiles have a chance to see what all the excitement's about.
David Goldman, an American fan of Japanese anime, drove out to Arcadia from LA to check out China's contribution to global animation. Arcadia is a city in Los Angeles County with large Chinese immigrants population, located about 13 miles northeast of downtown LA.
"The animation was amazingly good. And if something's really good, it doesn't matter where it comes from," Goldman told Xinhua. "Japanese animation proved itself and made it into the US market. I don't see why this one wouldn't too."
Catherine, another American viewer, added, "It was really great - and funny. They did a terrific job," she said, praising the huge advance that China has made in animation techniques in the last 5 years.