Shanghai launches AI investment fund
Share - WeChat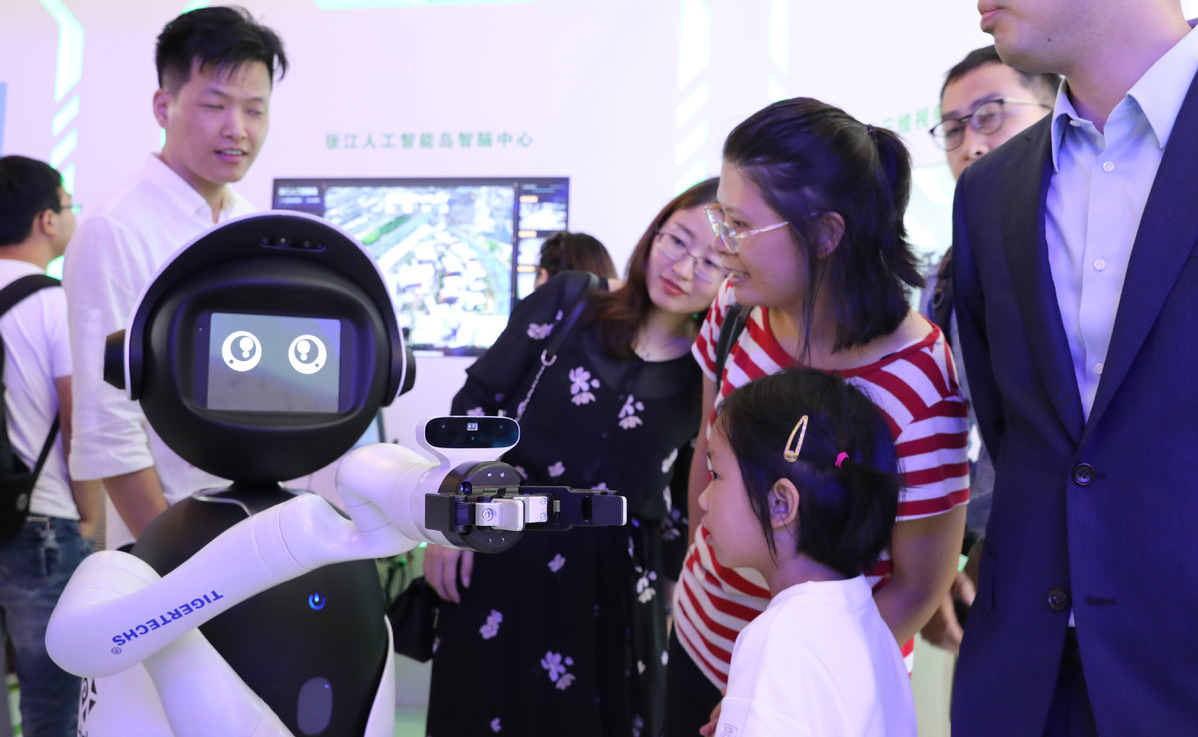 Shanghai on Saturday launched an artificial intelligence investment fund to support the city's pledge to build a "first-class AI innovative ecosystem" by 2021.
Led by a consortium of State-owned enterprises such as Guosheng Group and Lingang Group, as well as private equity firms like Yunfeng Capital, the fund will initially be valued at 10 billion yuan ($1.4 billion), with plans to increase this figure to 100 billion yuan.
The launch ceremony was held as Shanghai concluded the second World Artificial Intelligence Conference, which saw over 70 innovation deals signed during the past three days.
Four AI industrial institutes were unveiled during the closing ceremony, including the Shanghai AI Smart Algorithm Institute and the China headquarters and global research and development center for AI specialist SenseTime.
An additional 33 heavyweight projects will begin in Shanghai, including the establishment of an IBM AI innovation center, SAP's global technical empowerment center, as well as CloudWalk Technology's global operations center.
Major banks like Industrial and Commercial Bank of China, China Construction Bank as well as AI company Yitu Technology signed deals with the municipal government to provide 50 billion yuan in credit to offer capital support.
In a plan released Saturday guiding Shanghai's AI development, the city is looking to establish 10 joint AI labs between academic institutions and enterprises, set up 15 big data joint innovation labs, and develop itself into an AI chip hotspot.
Municipal government also pledged to subsidize key AI application solutions, funding 30 percent of each project based on the amount of investment and with a cap of 20 million yuan.
It is also looking to double the number of its core AI talent to 200,000 in three years.