Six new FTZs take opening to higher level
Share - WeChat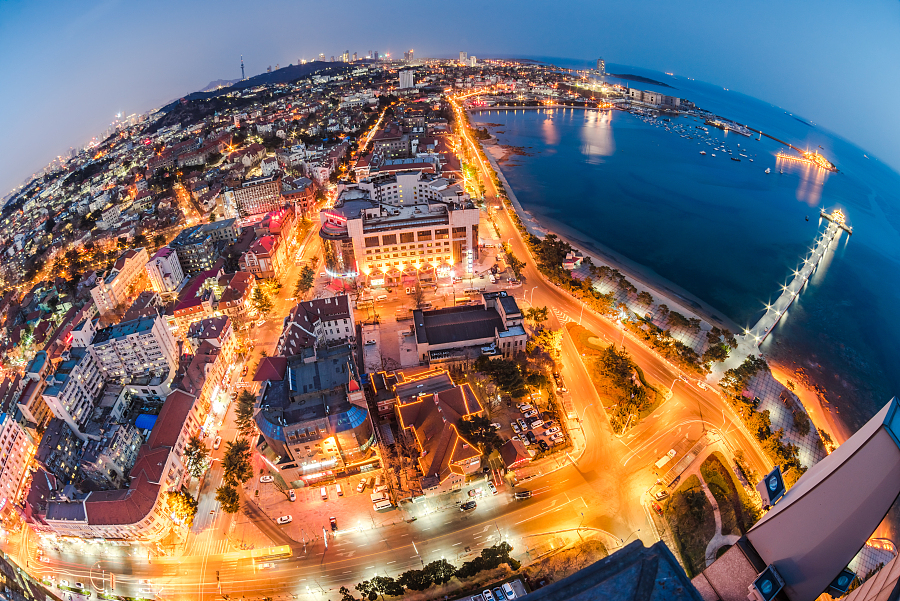 Zones to carry out reforms in line with their positioning, local characteristics
The six newly established free trade zones in China will further facilitate high-level opening-up and boost high-quality development through deeper reforms, the Ministry of Commerce said on Monday.
The fresh batch of FTZs are located in Shandong, Jiangsu, Hebei, Yunnan and Heilongjiang provinces, and the Guangxi Zhuang autonomous region. So far, 18 FTZs have sprung up across the country.
Wang Shouwen, vice-minister of commerce, said the move shows the government's resolve to achieve high-level opening-up and support an opening world economy.
In order to better serve the overall strategy, the six FTZs will tap into their geographical advantages to deepen trade and economic cooperation with neighboring countries and regions, Wang said at a news conference.
For instance, Guangxi FTZ aims to promote cross-border trade, logistics and labor cooperation and to boost opening-up in border areas, Wang said. Heilongjiang FTZ will step up cooperation with Russia by facilitating movement of people across the border and encouraging companies to expand overseas, he said.
The pilot FTZs carry out differentiated reform tasks that are in line with their strategic positioning and local characteristics, according to the overall plan released by the State Council on Monday.
Jiangsu FTZ will enhance overseas investment cooperation, strengthen the role of the financial sector in supporting the real economy and promote innovative development in the manufacturing sector, Guo Yuanqiang, deputy governor of Jiangsu province, told reporters.
Yang Jinbai, vice-chairman of the Guangxi Zhuang autonomous region, said Guangxi will construct international transport routes, build a pioneering zone for China-ASEAN cooperation, and develop itself into a gateway in the west for connectivity.
Xia Yanjun, deputy governor of Hebei province, said the province's FTZ will step up efforts to boost international trade in commodities, open up the biomedicine and health sectors, and foster innovation in life sciences and bio-technologies.
China's first free trade zone was set up in Shanghai in 2013. Then the country added four more batches of FTZs, including the coastal provinces of Fujian and Guangdong and the inland provinces of Shaanxi and Sichuan.
In the past five years, bold steps have been taken in investment, trade liberalization and facilitation, support of financial services for the real economy and transforming government functions with remarkable progress, Wang said. Citing related data, he said FTZs have become a major force in attracting foreign investment.
The newly set-up FTZs will help address difficult issues, boost high-quality development, enhance efficiency and foster emerging industries, Wang said.
Wang said the ministry will ensure the new FTZs contribute to national strategies such as the Belt and Road Initiative, the integrated development of Beijing, Tianjin and Hebei, and the development of the Yangtze River Economic Belt.
The ministry will guide the FTZs to strengthen bottom-line thinking and risk awareness, Wang said. Advanced FTZ experiences will be replicated nationwide, he added.