A guide to Macao's chief executive election
Share - WeChat The election for the fifth-term chief executive of China's Macao Special Administrative Region (SAR) is held on Sunday.
According to the Basic Law of the Macao SAR, the chief executive, with five-year tenure for each term, shall be elected by a 400-member election committee and appointed by the central government.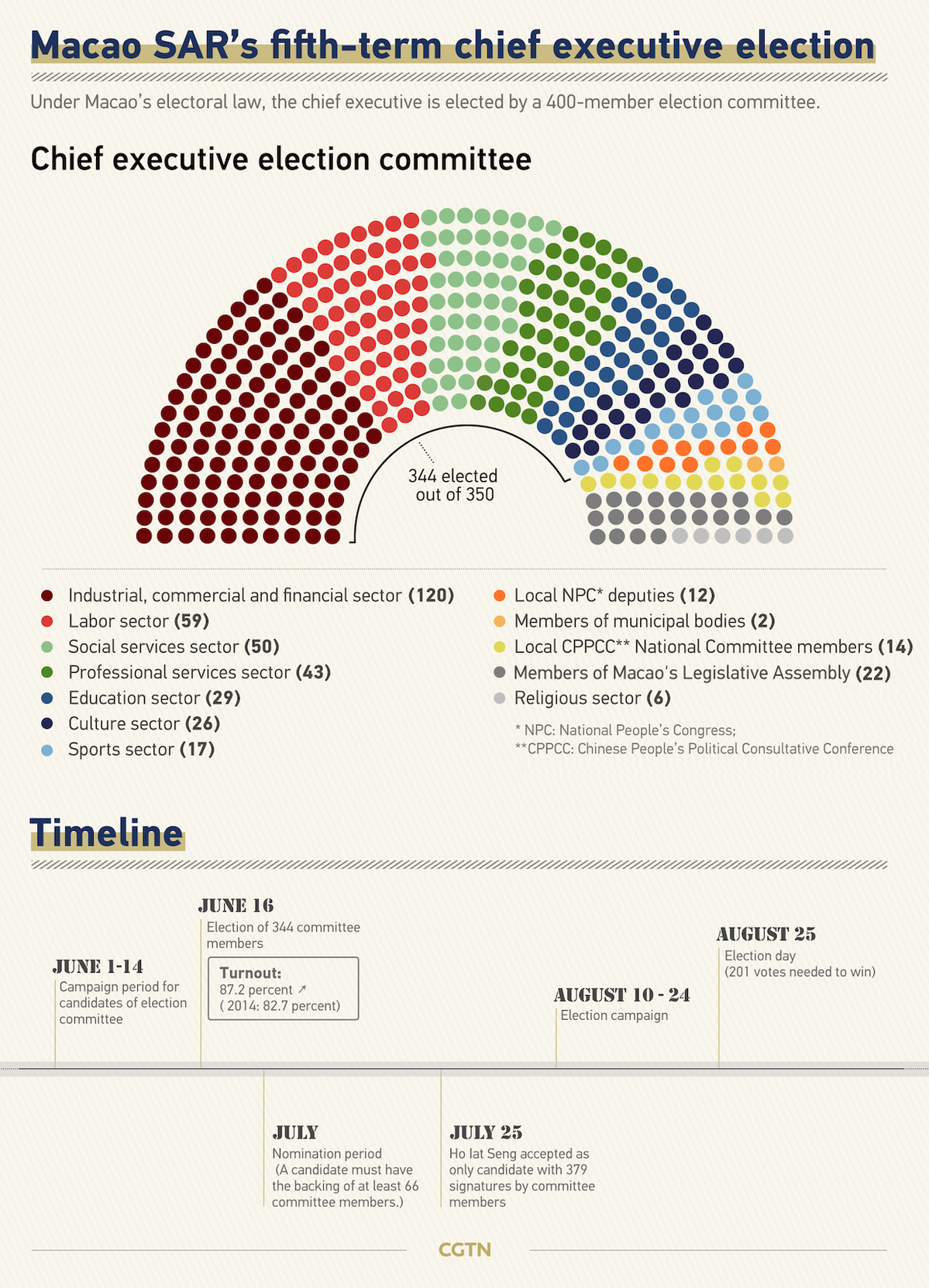 More than 5,000 people voted on June 16 to choose 344 members of the election committee, representing a voter turnout of 87.2 percent, 4.5 percentage points higher than 2014's 82.7 percent.
The remaining 56 come from Macao deputies to the National People's Congress (NPC) and members of the National Committee of the Chinese People's Political Consultative Conference (CPPCC), members of Macao's Legislative Assembly and Municipal Council, and representatives from the religious sector.
Ho Iat Seng was accepted as the only candidate for Macao's fifth-term chief executive on July 25 after securing a total of 379 signatures by the members of the chief executive election committee.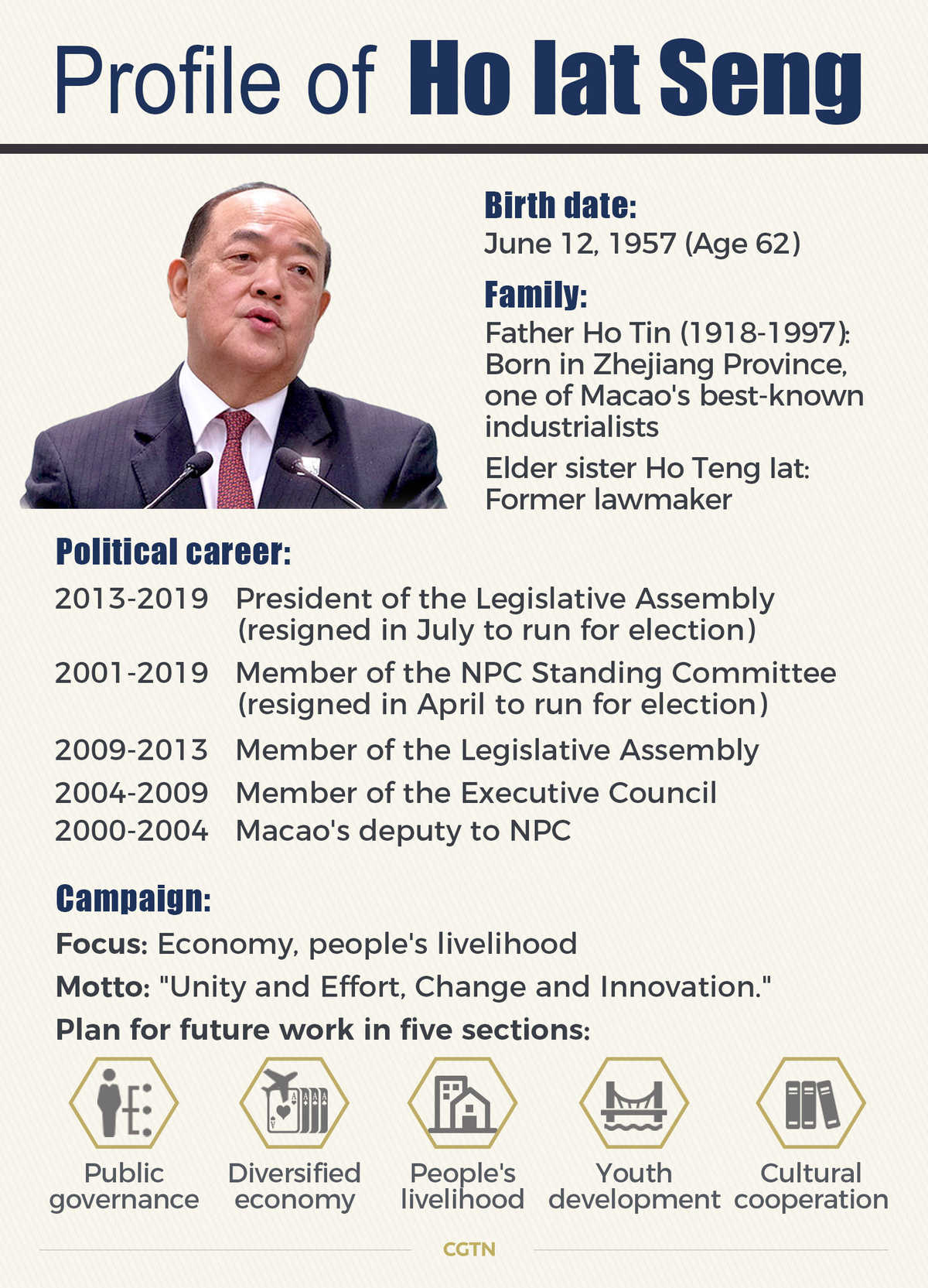 Ho said he focused his political platform on the economy and people's livelihoods.
If elected, Ho said that he will accelerate the public housing program, and address the housing needs of residents with different incomes, especially those from the "sandwich class" who are neither eligible to apply for public rental housing nor able to afford private housing, and young people.
Ho also said he will improve the comprehensive quality and competitiveness of young people, implement active policies on youth employment and entrepreneurship, and actively encourage young people to participate in the development of the Guangdong-Hong Kong-Macao Greater Bay Area.
Incumbent Chief Executive Chui Sai On's tenure ends on December 19 after 10 years on the job. A chief executive can serve no more than two consecutive terms, according to Macao's Basic Law.
Macao is set to celebrate the 20th anniversary of its return to the motherland on December 20.