Push to go global brings big business in gaming sector
Share - WeChat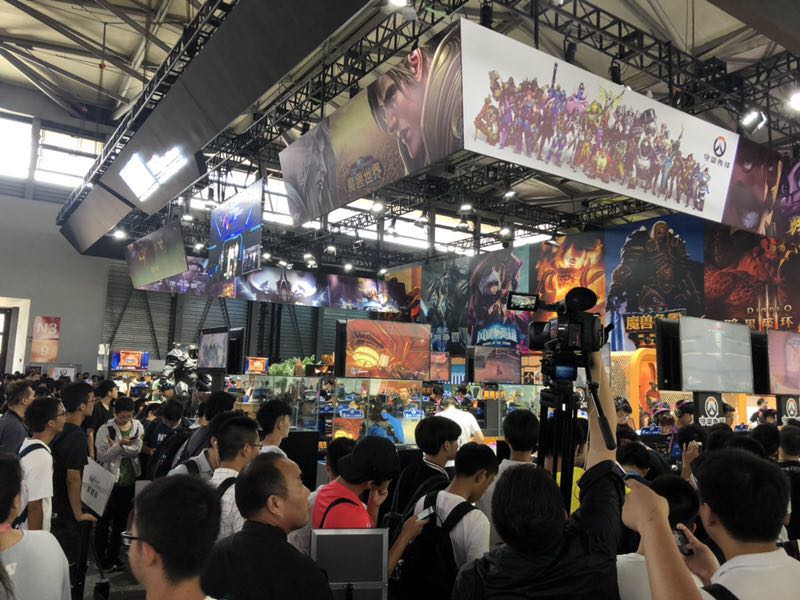 The growing number of Chinese mobile gaming companies exploring overseas markets due to competition at home has created an opportunity for AppLovin, a leading US mobile game marketing platform and publisher.
"One of the biggest changes we have seen is that Chinese apps can succeed abroad if they have mass appeal. There are cultural differences in terms of the style and types of games people play, but we're seeing casual gaming growing globally," said Adam Foroughi, CEO and co-founder of AppLovin.
"Such opportunities make China an important market for us. It is one of the largest markets for us and we believe it will continue to grow even more," he said.
AppLovin, which claims to be a profitable unicorn-a startup with a valuation of more than $1 billion-also disclosed that it is looking for an initial public offering of about $1 billion next year.
Foroughi made the remarks as growing numbers of mobile gaming firms are looking further afield due to tighter regulations and fierce competition at home, which industry insiders believe will create immense opportunities for related service companies both domestically and abroad.
In the first half of this year, sales revenue of China's self-developed games in overseas markets totaled $5.57 billion, according to the latest report from the game publishing working committee of the China Audio-video and Digital Publishing Association.
"One of the reasons that more Chinese developers are attempting to go overseas is because the gaming market in China is so saturated it is difficult to stand out. By going abroad, Chinese games can stand out from what's typically offered in local markets, and this can be successful if done right," he said.
He pointed out that China is unique with specific tastes and players, chat apps basically have their own operating system and there's a lot of value for users to keep everything within one ecosystem.
"Yet for developers, it brings more challenges to compete with tech giants. In other Asian countries, there's less reliance on a single app," he said.
The biggest challenge, according to him, is to create a game that has universal appeal in terms of gameplay, style, and characters in the foreign market.
"Localization should be done well, as there are many phrases and idioms that do not translate between languages," he said.
His views were shared by industry experts. They agreed that it is not easy to enter a foreign market and localization is important for those apps to facilitate their services.
To tap into such demand, Foroughi said AppLovin has been helping Chinese developers break into international markets like the US and they have found many talented developers coming from China during this process.
The California, US-based company, founded in 2012, offers solutions for mobile game developers to publish, monetize and grow their businesses. The startup now has offices in San Francisco, Berlin, Beijing, and Tokyo and plans to continue its growth in Asia while maintaining profitability.
"For AppLovin, we like to make games with global appeal with gameplay that's easy to pick up but challenging to master. We have the expertise to help Chinese developers during their process of going global," Foroughi said.
As the market is getting increasingly fierce both in China and abroad, the US firm said it tends to focus on a strategy of "product-first" to gain a lead.
"Increasing numbers of Chinese gaming companies expanding globally will continue to be a trend this year. As users' habits and tastes differ from country to country, they are always able to find a suitable place to launch their games and expand their business, giving them an equal shot to go global," said Ren Ning, customer director at App Annie China region.