Fresh start, just desserts
Share - WeChat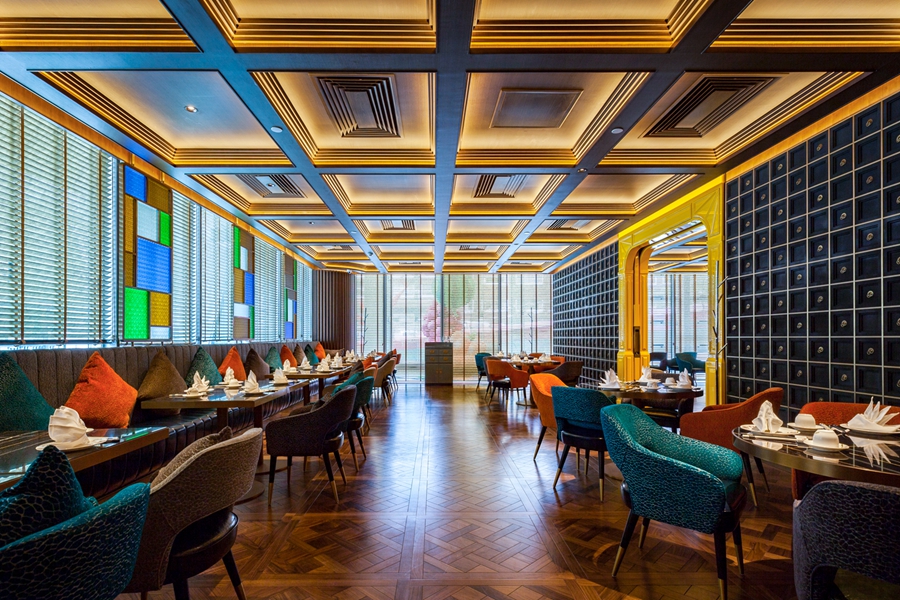 A classic Cantonese eatery and firm favorite with Beijing gourmets, Xin Ming Yuen is marking its move to a swish new venue with a modernized menu, Li Yingxue reports.
Xin Ming Yuen has been a firm fixture of Beijing's dining circuit for over a decade. The restaurant is making a fresh start this month with new premises, new decor and a brand-new menu.
After six months of preparation, the new eatery on the first floor of Parkview Green has opened its doors to customers with an innovative new interior that combines aspects of traditional Chinese architecture with a range of diverse cultural elements from centuries of Chinese history.
With peacock green and bright yellow as its base colors, the restaurant was designed to be an artistic dining space that combines classic Chinese style with the modern, according to the restaurant's general manager, Edmund Chan.