Microsoft opens AI framework to other firms
Share - WeChat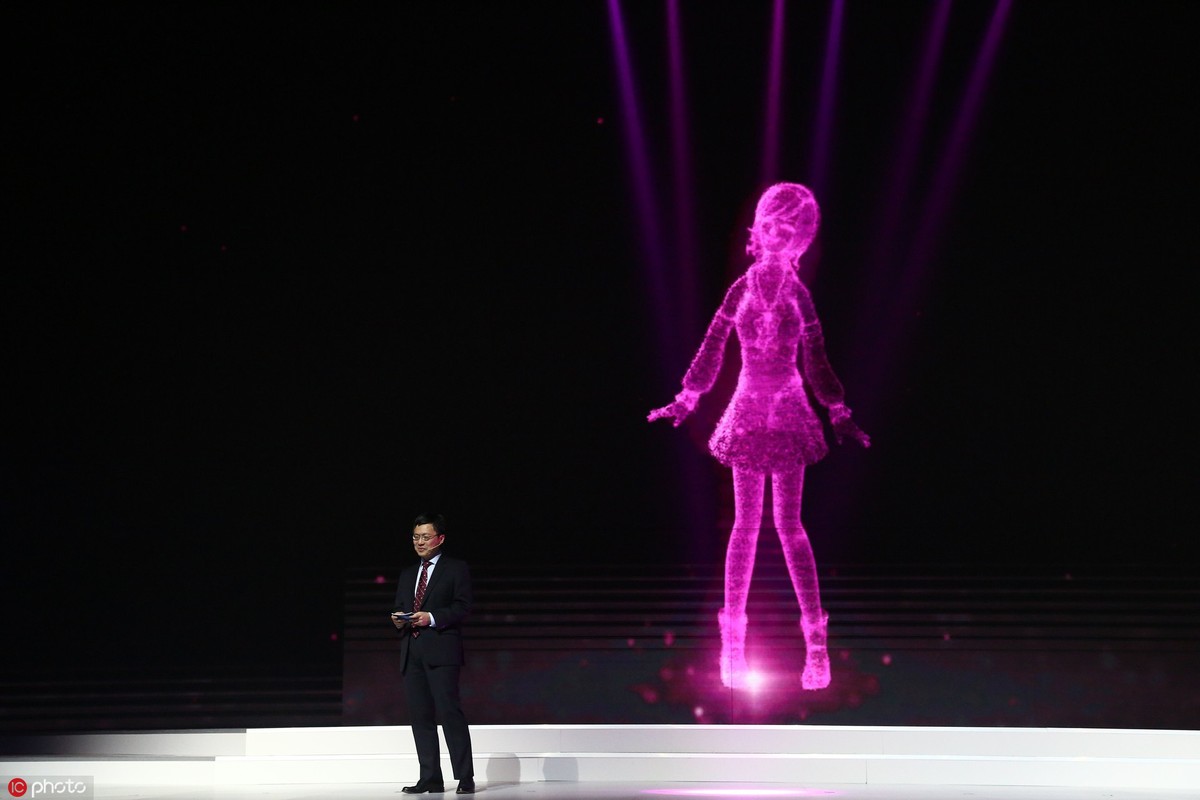 The US tech giant Microsoft seems to have finally unveiled the ambition behind its artificial intelligence robot Xiaoice, by announcing that its first-generation AI framework -- which enables Xiaoice to chat, sing songs and draw pictures -- will be made available to other companies.
The move is part of the US company's broader efforts to establish a foothold in building a platform to empower new generation AI-enabled human-machine interaction.
Xiaoice, which started as a chatting robot in 2014, has already been "talking" with more than 660 million users, published two collections of poetry, released and composed dozens of songs, as well as held a painting exhibition.
All these endeavors have helped it accumulate more than 5 million followers on a Chinese micro blog, as Microsoft continues to experiment with how AI can use emotional intelligence to serve as a companion for people and how AI can be used to upgrade traditional sectors.
Now Microsoft unveiled the Avatar Framework, the first AI tool kit developed by the Xiaoice team, in Beijing. The Avatar Framework kit can empower other companies to quickly have multiple AI capabilities on their products, such as functioning as an voice-activated AI assistant to control home appliances or smartphones, being a chatbot to accompany consumers, or singing songs, drawing pictures or designing clothing patterns, said Li Di, who is in charge of the development of Xiaoice at Microsoft's Software Technology Center in Asia.
"We want to build a platform to empower others to improve their AI capabilities," Li said.
In the past year, Xiaoice has already been functioning as a voice-activated virtual assistant in 450 million units of third-party smart hardware, including smartphones and smart speakers, through its partnership with Huawei Technologies Co, Xiaomi Corp and other companies, Microsoft said.
Li from Microsoft said: "We are building a half-open ecosystem where on one hand, we will help our partners build their own AI capabilities, such as voice-activated assistants. On the other hand, we will also incorporate Xiaoice into their products as an alternative assistant to ensure good experience."
The company announced last week that Xiaoice will soon be present in the smartphones of major Chinese handset makers Vivo and Oppo, the WeChat platform of Tencent, and the news service of Beijing Bytedance Technology Co Ltd.
Microsoft also said Xiaoice will be used in cars to offer voice-activated services after cooperating with major Japanese automakers for more two to three years.