Call ducks call pet lovers
Share - WeChat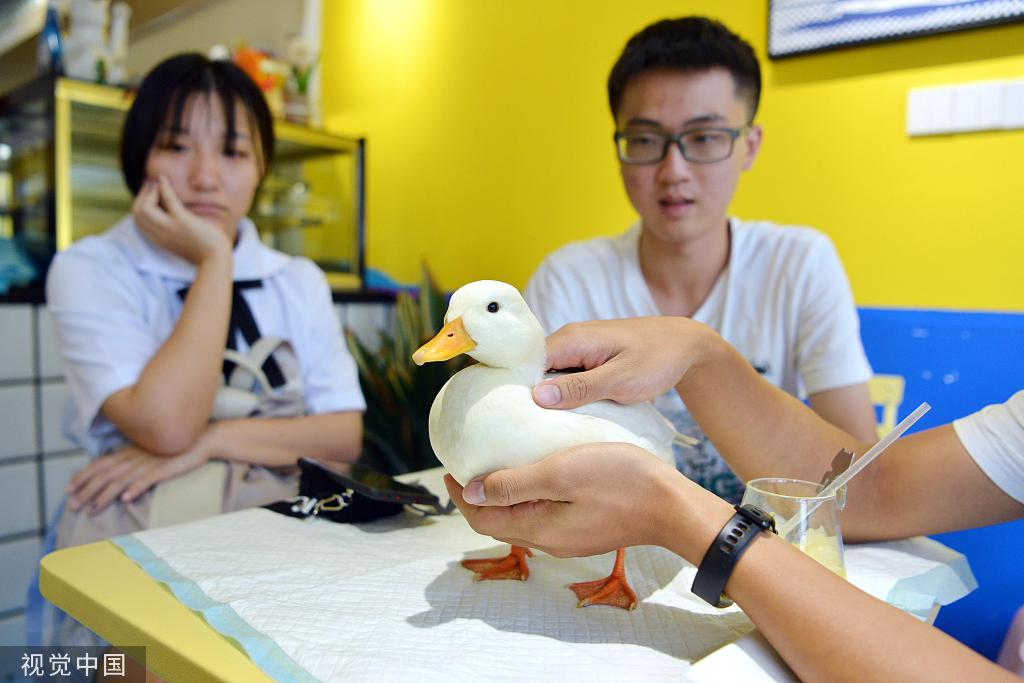 Pure white plumage, round head and small but fat shape, call ducks with their adorable appearance are becoming rising stars in China's pet market.
In Chengdu, Southwest China's Sichuan province, a cafe run by several college graduates uses call ducks to attract customers.
In Jiamusi, Northeast China's Heilongjiang province, a post-90s young man nicknamed You Laojiu raises a call duck called Tangyuan and boasts one million fans on the internet.
You Laojiu opened an online store at e-commerce platform Taobao in March to sell newly hatched ducklings and eggs of call ducks. A mature call duck sells for 15,000 yuan while an egg fetches 1,500 yuan.