Alibaba's logistics arm Cainiao kicks off major recycling initiative
Share - WeChat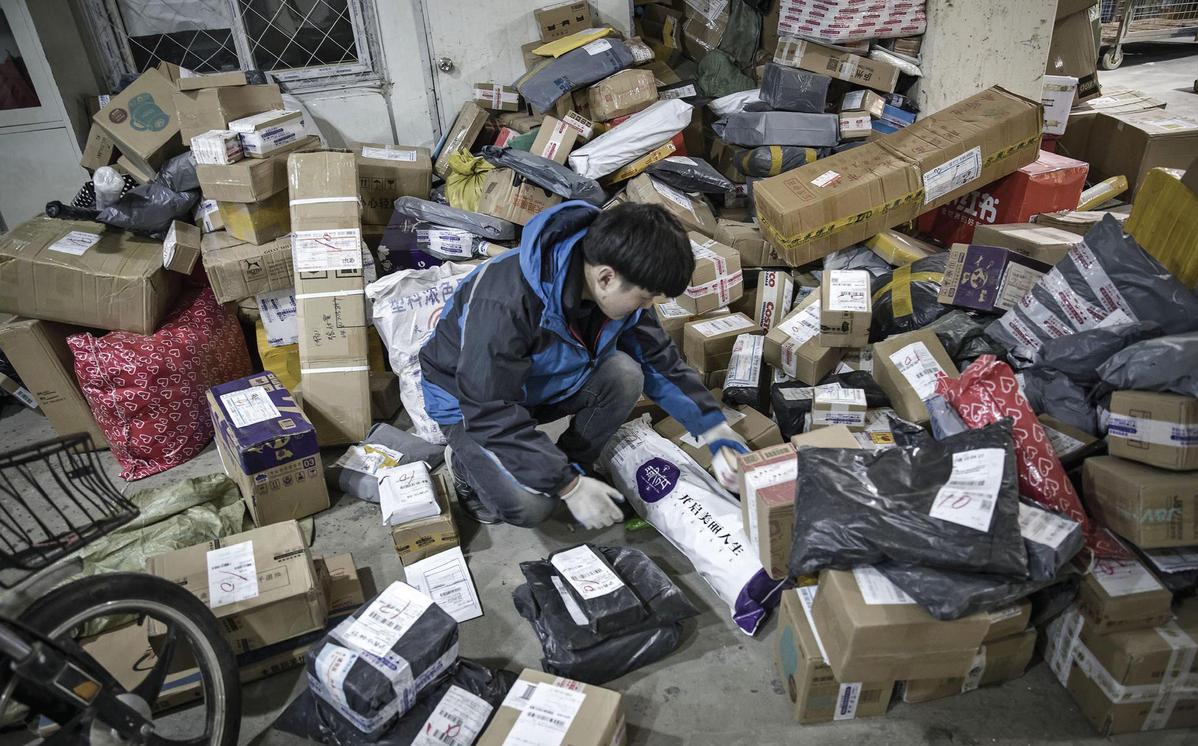 Cainiao Network Technology, Alibaba Group's smart logistics arm, announced on Tuesday planson Tuesday to set up 1,000 recycling boxes in Shanghai for the reuse and recycling of parcel packaging.
The move is expected to raise the curtain for a broader campaign covering parts of the Yangtze River Delta Region, which includes neighboring Jiangsu and Zhejiang provinces.
The recycling stations located in courier booths across the city are where residents leave their used packages. They can also stand to choose paper packages from the recycling boxes when they need to send parcels themselves.
"We're glad to see the world's top courier firms to join hands with Cainiao in the going-green campaign," said Niu Zhijing, an executive overseeing the initiative. Cainiao is a courier alliance and empowers partnering companies with data and algorithms to enhance their operating efficiency.
Efforts to make the express delivery industry "lighter, greener and more recyclable", have started to pay early dividends, said Jiao Zheng, vice- secretary-general of China Express Association.
"By the end of June, China has some 12,000 recycling points for disposed packages, and boasts about 20,000 new energy vehicles," he said, adding that over 96 percent of express delivery orders are now placed through a paperless, electronic logging system.
Shanghai-based ZTO Express has dispatched some 5,000 recycling boxes nationwide and will devote more resources to the building of new energy car fleet, the use of degradable packaging materials and the establishment of a green procurement system, said Lai Jianfa, the company's executive vice-president.
China churned out 50 billion parcels last year, ranking first globally for consecutively five years. A document released by the State Post Bureau has said that by 2020, half of external packages should be degradable, 90 percent of bills electronic, and packaging for each parcel reduced by 10 percent.