New literary landscape at Beijing Intl Book Fair
Share - WeChat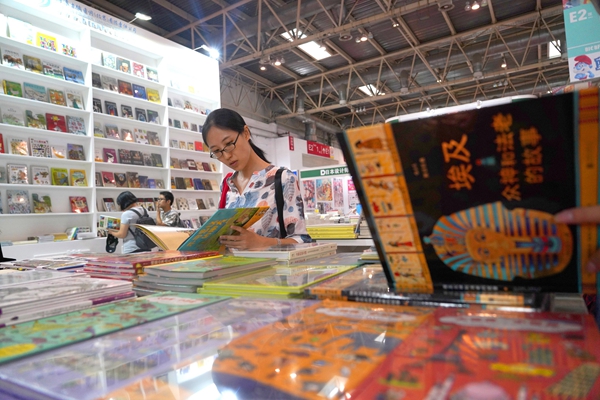 The Beijing International Book Fair is opening its doors this week, attracting thousands of industry professionals and fans of literature alike, Mei Jia reports.
Lin Liying is embracing her busiest time of the year, working for one of the organizers of the world's second largest publishing events, the Beijing International Book Fair, which is set to open on Wednesday.
To her, the event represents not just a week of copyright trade and international cultural exchanges, it is also the chance to make connections "with publishers, authors and readers", Lin says.
"The book fair goes beyond the publishing industry, and links with professionals from other business sectors."
The concept of connectivity will not only apply to the publishing industry, but will also extend to innovative cultural products and tourism, which in turn will find their way to book lovers.
With 5G technology as its main theme, the fair aims to showcase what the next generation of mobile internet connectivity can do for the businesses of reading, writing and publishing. In fact, this will be the first time that a special zone for"5G-plus reading" has been set up at an international book fair.