Beijing Forum discusses ways to use culture to promote Shenxianju's tourism potential
Share - WeChat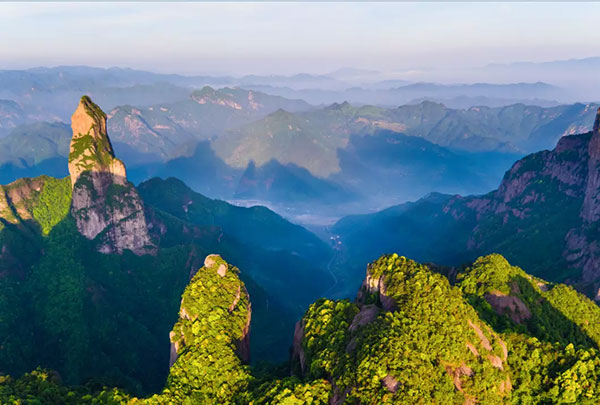 Experts discussed ways to develop Shenxianju's culture to better draw in travelers were discussed at a recent forum in Beijing.
Shenxianju scenic area is in Xianju county, Zhejiang province. And it has been called the abode of the immortals for its pristine environment and terrain shaped by unique igneous rhyolite formations.
The forum was hosted by the Xianju government and aimed to better integrate local tourism with culture.
Over time, many well-known Chinese poets have written poems after being inspired by Shenxianju's beauty.
Referring to this, Zeng Bowei, a researcher from Tourism Research Center with the Chinese Academy of Social Sciences, said: "So, we should try to showcase relevant content to potential visitors."
The local authority is also working on other ways of presenting Shenxianju's culture to the public.