China's service outsourcing market reports steady growth in first seven months
Share - WeChat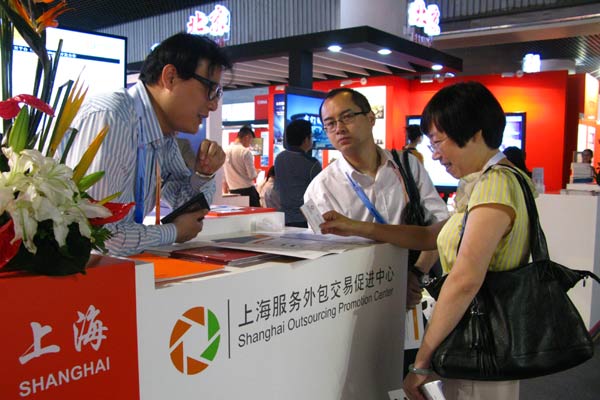 China's service outsourcing industry reported stable growth in the first seven months of 2019 as the country steps up efforts to narrow the service trade deficit, data from the Ministry of Commerce (MOC) showed.
Chinese businesses inked service outsourcing contracts worth 722.58 billion yuan ($102.62 billion) during the Jan-July period, up 7.4 percent year on year.
Of the total, offshore service outsourcing contracts reached 444.74 billion yuan, rising 18.6 percent from a year earlier.
China saw some 280,000 service outsourcing professionals added during this period, leading to a total of 10.97 million people working for the sector by end-July.
The industry's structure improvement picked up with robust year-on-year growth of fulfilled contract value in testing, e-commerce platforms and other productive service outsourcing fields.
Service outsourcing with the Belt and Road region grew 9.3 percent year on year during this period in terms of the fulfilled contract value, MOC data showed.